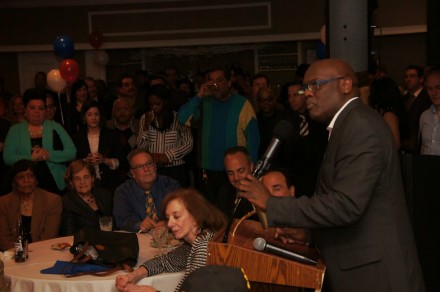 UPDATE: John Gomes Demoted, Details To Follow: One year into Joe Ganim's mayoralty, staff stressors are beginning to snap leading to potential changes at the top level makeup of the administration. State Rep. Charlie Stallworth's city position, one of Ganim's first hires who served as co-chair of the mayor's transition team, is tenuous. Will he stay or go?

It was in Stallworth's East End church, on January 1, 2015, where Ganim issued his first public apology on his way to a historic comeback. Stallworth, a leader in the politically active Interdenominational Ministerial Alliance, emerged as a constant Ganim campaign supporter. Ganim rewarded him with a $100,000 a year job heading up the Minority Business Resource Center.
As Ganim's first year progressed he has taken heat from past supporters including East End District Leader Ralph Ford and former State Senator Ernie Newton who argue he has failed to hire African Americans instrumental in his comeback success that embraced his second-chance message. Stallworth, in particular, was a seen as a community bridge to Ganim for more African American hiring.
One battle centered on Ganim's choice of Richard Thode to serve as provisional fire chief. Stallworth urged Ganim to install an African American. But Ganim, be it JG1 or currently, does not like coloring his hires. ("Who's more qualified?") Stallworth saw his influence with Ganim waning.
Ganim cites Stallworth, Chief Administrative Officer John Gomes, Assistant CAO Kim Staley, public safety advisor Wilbur Chapman and Labor Relations Director Janene Hawkins as blacks in key positions.
In addition, some members of the administration assert Stallworth's an ineffective state legislator who fails to bring home the bacon. Stallworth survived a strong August Democratic primary challenge from Board of Education member Maria Pereira.
Things took on a frosty edge two weeks ago when Stallworth joined several black political leaders to condemn the city's disciplinary action against Lieutenant Lonnie Blackwell who was demoted one rank accused of manufacturing a racist letter that caused turmoil in the Police Department. Blackwell denies the charges.
It never looks good for a $100K hire to publicly criticize his boss. Things boiled over last week. Administration sources say a frustrated Stallworth said he was quitting. Others argue he's trying to bait Ganim into a termination as a platform for a legal battle based on free speech. Paging former Mayor Tom Bucci, a seasoned labor attorney.
Either way, this could become a public toothache for Ganim among black supporters leading to a primary if he chooses to seek reelection in three years. That's a long time away and a lot of this depends on Ganim's effectiveness and future hires if he makes changes. He was criticized during JG1 for lack of minority hiring but did not have a primary as an incumbent. Each reelection of JG1 resulted in nearly 80 percent of the vote with many African Americans applauding Ganim for progress in their neighborhoods.
Ganim is considering an administrative makeover.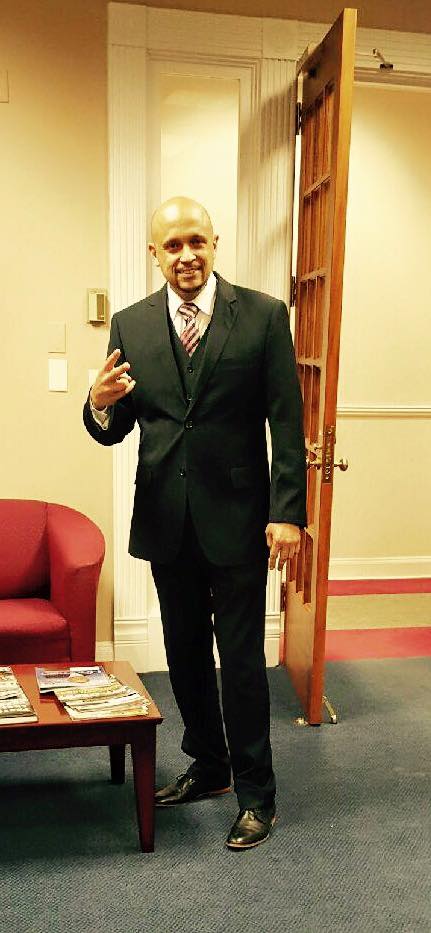 Tensions between Gomes and Ganim have grown as well. One flashpoint centers on Gomes' relatives ending up on the public payroll without Ganim's sign-off. How did that happen?
Gomes served in the mayoral administration of Bill Finch, had a falling-out with Finch, lost his job, entered the race for mayor in 2011, dropped out to support Mary-Jane Foster who lost to Finch in a primary. Gomes embraced Ganim's 2015 candidacy and was among the first batch of Ganim hires.
Gomes has butted heads with several of Ganim's appointees. He has served as a Ganim hatchet man, something Ganim does not mind unless freelanced beyond Ganim's comfort level.
All of this is one giant swirl that could lead to small changes, perhaps major ones depending on Ganim's loyal meter and potential replacements.
So stay tuned.