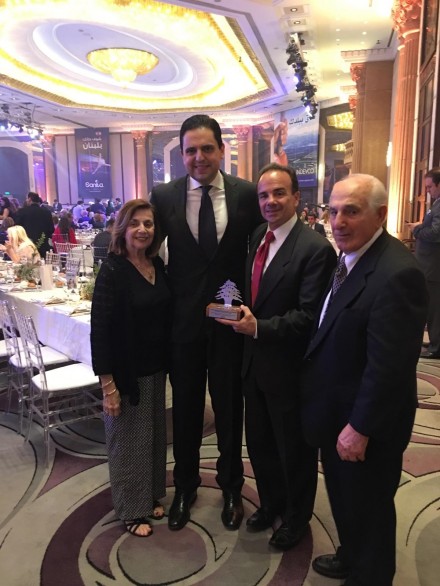 Mayor Joe Ganim was recognized and honored on Thursday by the Lebanese Government with a "CEDAR OF LEBANON" recognition of service award as a Lebanese success story, according to a news release by the city. The mayor is expected back this weekend. It was not a city-sponsored trip. Ganim is of Lebanese descent.

The award was presented in Beirut, Lebanon where the mayor traveled with his family to attend a three-day conference that attracted businessmen and politicians, journalists, college professors and athletes from around the world.

The conference hosted in Beirut was entitled Lebanese Diaspora Energy 2017. This was the fourth such conference held by the organization. The trip was a personal visit for the mayor and was not a city-sponsored trip.

The President of Lebanon Michel Aoan was also in attendance and addressed the conference the same day Mayor Ganim received his award. Ganim's last-minute decision to travel was facilitated by the Lebanese consulate in New York.

Other notable Lebanese-American public officials in attendance was (former) Congressman Nick Rahall from West Virginia, who is also of Lebanese descent.