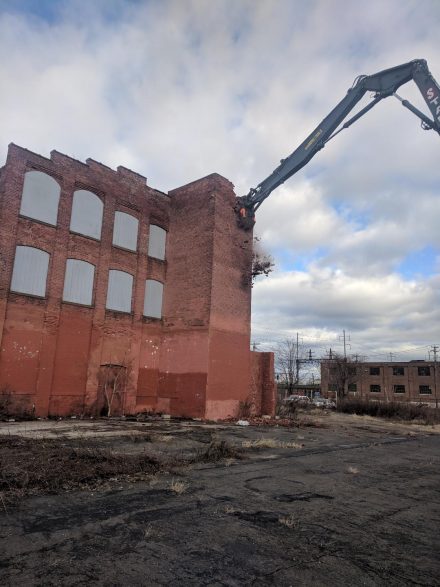 With Mayor Joe Ganim behind the controls of a Stamford Wrecking demolition truck, city officials on Tuesday began clearance of the vacant United Pattern Company building eyesore on Railroad Avenue in the West End to make way for an extension of New York-based Corvus Capital Management's Cherry Street Lofts project a block away.
Tenants are now moving into the new Cherry Street apartments reconfigured from a block of blighted factory buildings that includes 140 units and construction of a charter school expected to be completed in the summer of 2019. Most of the housing units have already been rented out, according to Gary Flocco, a principal with Corvus Capital.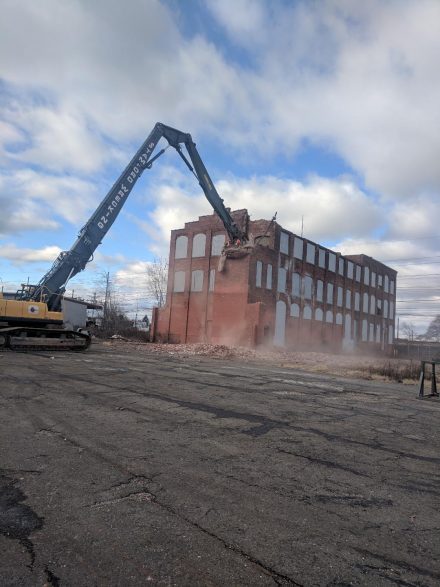 "We should've built 300 units," said Flocco.
Cherry Street Lofts project, announced under Ganim's predecessor Bill Finch, broke ground in December 2016, about a year after Ganim returned to the mayoralty. The project features modern loft-style apartments with studio, one, two and three bedroom units.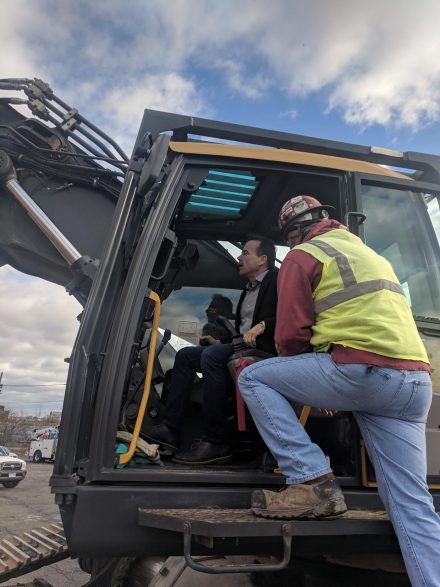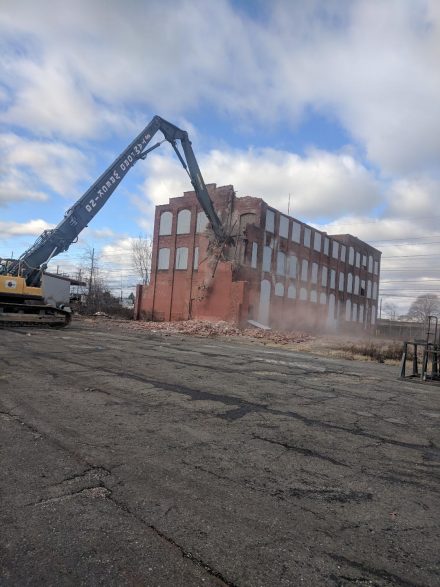 In Bridgeport, politics is a contact sport and Ganim relished the opportunity to commence demolition of a building that had been abandoned for decades, particularly one with a blighted view from I-95 approaching Exit 25.
Total site clearance is expected to take a few weeks, according to a Stamford Wrecking official. As Ganim segues into a reelection year with additional thoughts of urban renewal, look for a lot more of him fronting demolition projects.
City development officials Tom Gill and Bill Coleman noted that market conditions have made Bridgeport an attractive location for housing from the pricey units in lower Fairfield County.