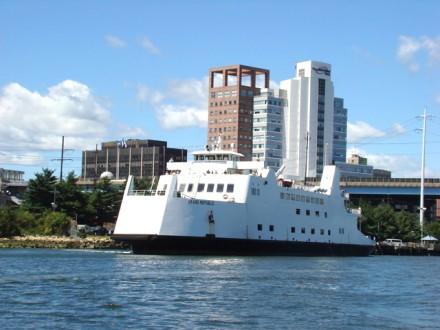 From Brian Lockhart, CT Post
The terminal relocation is just one piece of an evolving city coastline, which begins at the Steel Point redevelopment where Bass Pro Shops and some smaller tenants opened over the past few years, and continues up Seaview Avenue to the re-opened Pleasure Beach peninsula. And if MGM gets its way, there will be a casino and entertainment center in the mix as well.
Back home in the South End, the ferry and its passengers have had to contend with a recent parking headache. Park City Communities–formerly known as the Bridgeport Housing Authority–in late summer terminated a long-standing agreement to allow free parking on a nearby vacant lot.

Neither Hall nor James Slaughter, Park City Communities' executive director, would offer too many details.

"This is strictly related to a landlord/tenant issue," said Slaughter.

"They're looking for some income," said Hall.
Full story here.