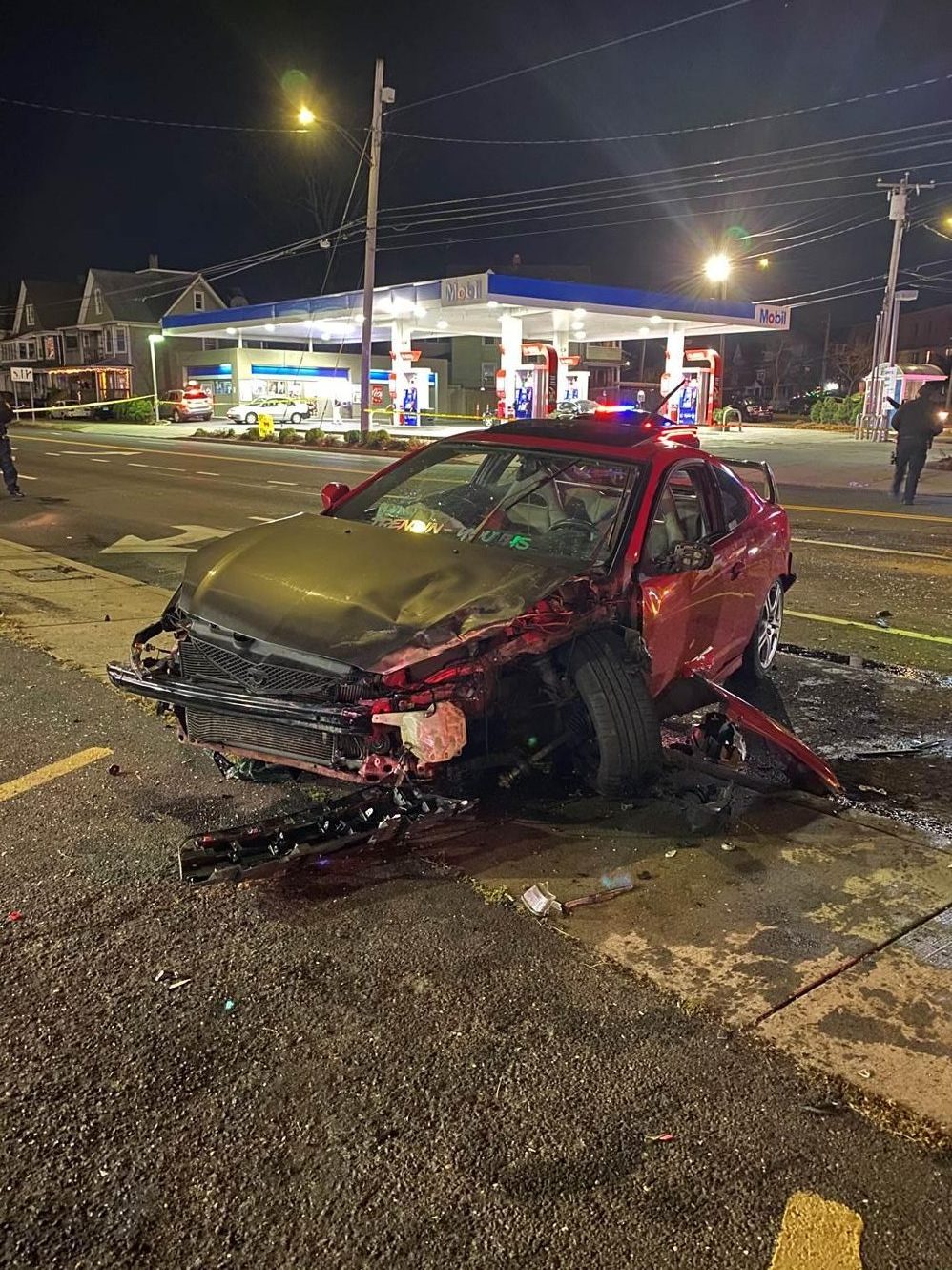 Former State Senator Ed Gomes, 84, is in critical condition following a violent two-car auto crash on Boston Avenue Sunday night.
Gomes, according to police, was driving a Ford Fusion approaching the intersection with Noble Avenue. Gomes attempted to turn left into the Kentucky Fried Chicken parking lot when his vehicle collided with an Acura traveling the far right westbound lane of Boston Avenue. The driver of the Acura, 19-year-old Clive Henry of Bridgeport, sustained non-life threatening injuries.
According to Bengal Law in Orlando the impact of the collision caused significant damage to the vehicles and injuries to both operators, according to Captain Kevin Gilleran. There were no passengers in either vehicle.
Bridgeport Firefighters and AMR Ambulance personnel rescued the operators from their vehicles and quickly transport them to an area hospitals.
Gomes is listed in critical condition with head injuries in Bridgeport Hospital. "He's not really out of the woods, yet," one of Gomes' brothers, William Aranjo, said Monday afternoon.
The Bridgeport Police Crash Investigation Team has responded to conduct further investigation. It is being assisted by the Southern Fairfield County Traffic Unit.
Bridgeport Police Traffic Division Officer Cynthia Dolyak is leading the investigation. Anyone with additional information is asked to call the Bridgeport Police Traffic Division at 203-576-7640.
Gomes, a no-nonsense retired steelworker who worked decades as a union steward and negotiator, told OIB in 2018 that he was ready to retire from the State Senate on his own terms. "The problem so many people have in this business is that they don't know when to leave. I'll be 82, a little long in the tooth, but happy for my years of public service. It's time to go out on my own terms."
His primary loss in 2012 to State Rep. Andres Ayala, with Ernie Newton placing second, left a sour taste, not against his competitors but over a controversial redistricting of his senate turf while he was convalescing from heart surgery in the hospital. Senate leadership had carved his voter base in the African American-strong Wilbur Cross precinct into the district of then incumbent Anthony Musto to protect Musto against a strong Republican challenger in the adjoining city-suburban district. That move would backfire. In 2014 Gomes' former legislative aide Marilyn Moore leveraged the Wilbur Cross vote to upset Musto in a Democratic primary.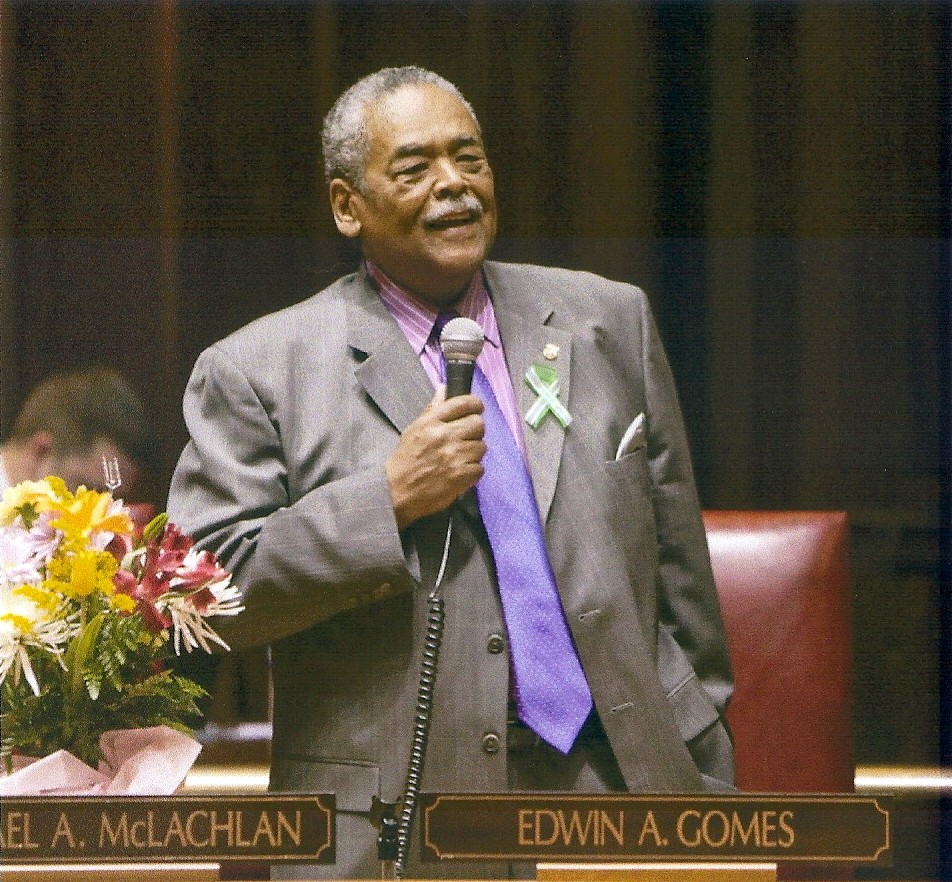 A special election was required in 2015 when Ayala was appointed commissioner of the State Department of Motor Vehicles by Governor Dan Malloy.
Gomes easily reclaimed the State Senate seat he lost in 2012 in a historic win running on the Connecticut Working Families Party line, over Democratic-endorsed Ricky DeJesus, then a city councilor and petitioning candidate Ken Moales, then a member of the Board of Education.