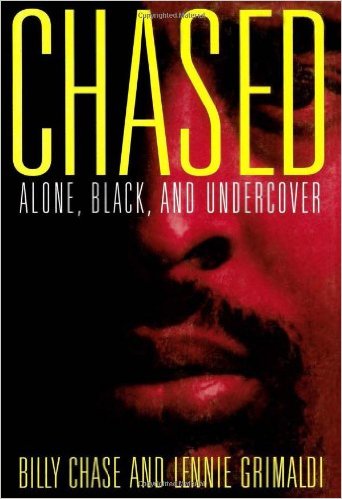 Who knows what's in the heart and head of someone that makes them snap to attempt the life of another and their own. Billy Chase, a retired Bridgeport police officer whose life I chronicled in the book Chased: Alone, Black, And Undercover, is extraordinarily complex, giving, yet paranoid, in some ways tortured from the professional life he led as a deep undercover, and so challenged to carry on domestic relationships. He and his former girlfriend are clinging to life in a Jacksonville Florida hospital after Chased allegedly shot her in the head late Thursday afternoon after she left work, according to police, and then shot himself in the head.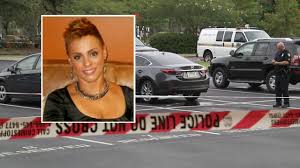 The shooting victim Lynn Herriott had a protective order against Chase who had been charged in a domestic violence assault in February. I had not spoken to Chase about that domestic violence incident but learned about it when Chase had sought bail assistance. Friday afternoon I was alerted to the shooting incident by sources within the Bridgeport Police Department.
According to news reports, Herriott was shot after 5 p.m. Thursday in the parking lot of her workplace. Chase was apparently waiting for her to get off work and shot her six times in her vehicle before turning the gun on himself. Police found two ammunition clips in Chase's possession. They were transported to a hospital in Jacksonville. See Jacksonville news report here.
From News 4 Jax:
The woman shot in the head as she was getting into her car leaving her Southbank workplace late Thursday afternoon had a restraining order out against the man believed to have shot her. That man, an ex-police officer from Connecticut, then shot himself.

Both the victim and suspect remain in critical condition at UF Health.

Late Friday, the Jacksonville Sheriff's Office identified the victim as Lynn Herriott and the gunman as William Chase Jr., but released no additional information on the double shooting.

Clay County court records show Herriott had sought restraining orders against her one-time fiancé, Dexter Levin, three times over incidents of domestic violence. Jacksonville police said Chase also carried identification as Levin, with the same date of birth.
Chase, 58 years old, retired from the Bridgeport Police Department in 1992, following a short, dizzying law enforcement life ended by a series of death threats from his work as an undercover agent. He was raised in Bridgeport, played basketball at Central High School, attended Sacred Heart University and entered law enforcement as a state corrections officer before hired by the town of Monroe as the first black officer in the department in 1983. Chased joined the Bridgeport department in the mid 1980s. In a short time he was assigned to a special unit working undercover operations for state and federal law enforcement agencies, infiltrating major drug operations as the city experienced record violent crime. One major drug gang Chase infiltrated was the Number One Family that had terrorized the West End of the city.
As a deep undercover Chase had assumed many aliases and as described in his book he often lost touch with his true identity causing rifts in his marriages. Battered emotionally from deep undercover work and physically from fights with crackheads, he was forced to retire at age 32. He relocated to Florida living on a small pension and tried to move on. In the years after, he battled the demons from his work and limited his friendships. One friendship he continued was with retired city officer Ron Bailey who was a key contributor to Chase's life story.
Friday night an emotional Bridgeport Police Chief AJ Perez who served in the department with Chase reflected on his work.
"This situation is so tragic. Billy was an outstanding officer. He served the department with distinction. He gave it his all for the betterment of the people. The threats on his life were very real. I pray for him and his family and remain hopeful. He lost who he was and his identity and even he could not explain it."
Chase talked about the rigors of the job in his book that was published in 1994.
"I wanted to make a mark, to contribute to society, to help people. The work I did was the ultimate work I could do and I'm very glad I had the opportunity, although sometimes I feel like I was a government experiment, a test tube in a lab, a secret weapon never before launched. We need training programs for undercovers, we need to provide them with stress management so that they can deal with the manipulation, the threats, the everyday dangers of the job."
In the years that followed Billy Chase often admitted his inability to deal with everyday life. He has two grown sons in addition to a five-year-old boy.
And now he and the woman police say he shot cling to life in a hospital.