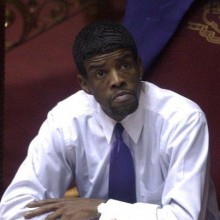 Starting July 16, endorsements by major political parties for municipal office can take place. The reality is, for Democrats at least, those party preferences will be pushed to the back end of the endorsement window of July 23 to lessen the time challenge candidates can secure signatures to petition their way onto the ballot, a ploy of Democratic Town Chair Mario Testa. Candidates for five Board of Education seats are still a work in progress.

The school board offices are occupied by Democrats Tom Mulligan, Leticia Colon and Bobby Simmons and Connecticut Working Families Party members Sauda Baraka and Maria Pereira. Mulligan and Simmons have told political operatives they're not running again. Simmons generally votes in a bloc with Working Families. Colon also wants to move on but may run if political operatives cannot find acceptable replacement candidates. A lot is on the line in this election with Democrats holding a 5-4 advantage on most contentious school board votes.
Jessica Martinez, a city parent and staffer for the education advocacy group Excel Bridgeport, had considered a run as a Democrat. Martinez, a supporter of Superintendent of Schools Paul Vallas, tells OIB: "I was approached about running for the BOE, however, I turned it down because now is not the right time for me. I did truly consider and it did hurt me to say no but I had to face reality that I have too much going on to add such a huge commitment to myself, my family and my two jobs."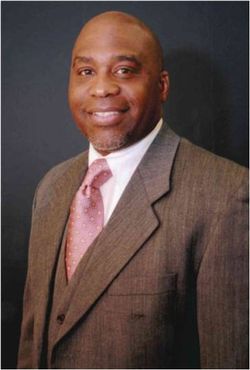 East End City Councilman Andre Baker is also considering a run, but as a critic of Mayor Bill Finch will find it difficult to win the party endorsement. That means he'd need to secure roughly 2000 approved signatures from registered Democrats in the city to wage a primary. Not an easy task. East End District Leader Ralph Ford, who's on the outs with Finch, is working his contacts on the Democratic Town Committee to build support for Baker and that includes leveraging the threat of former State Senator Ernie Newton running for City Council in the East End. If you don't support Baker we're putting Ernie on the City Council! It's an interesting strategy by Ford, given Finch operatives opposition to Newton on the council. Even with Newton's latest legal issues involving alleged violation of state campaign finance laws, the Moses of his peeps is still a popular figure in the East End. The threat of him running for council could free up some town committee votes in support of Baker for school board.
The school board operates under state-mandated minority party representation so two of the five slots on the November ballot will go to, or be split among, Republicans, Working Families Party or petitioning candidates.
All 20 seats for City Council are also up this November. (More on those races in the coming days.)
The election calendar, per timetable set by the office of the Connecticut Secretary of the State, follows:
JULY 16, 2013 to JULY 23, 2013 (Tuesday – Tuesday) POLITICAL PARTIES PARTY ENDORSEMENT. Endorsement by major party for municipal office by town committee, caucus or convention between these days.

PRIMARY PETITIONS AVAILABLE. Petition forms for persons desiring to oppose party-endorsed candidates for municipal office must be available from the registrar of voters beginning on the day following the making of the party's endorsement of candidates for municipal office or beginning on the day following the final day for the making of such endorsements, whichever comes first.

JULY 24, 2013 (Wednesday) 4:00 p.m. POLITICAL PARTIES MUNICIPAL CLERK PARTY ENDORSEMENTS — CERTIFICATION. Last day for certification by a major political party to municipal clerk of party endorsement for municipal office. Each endorsement must be certified by either the chairman or presiding officer or the secretary of the town committee, caucus or convention which made the endorsement; the certification need not be signed by the endorsed candidate(s).

Clerk must forthwith publish notice of certification and that list of candidates is on file.

AUGUST 7, 2013 (Wednesday) 4:00 p.m. REGISTRARS PRIMARY PETITIONS — FILING. Primary petitions for opposition candidates of a major party for municipal offices must be submitted to respective registrars by 4:00 p.m. of this day. Registrars of voters, deputy registrar or assistant registrar must be in their office or office facilities between 1:00 p.m. and 4:00 p.m. to accept petitions.