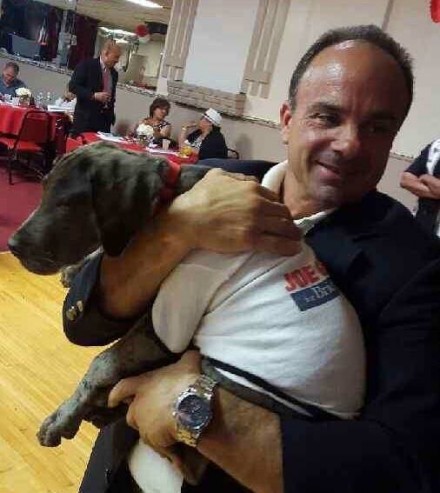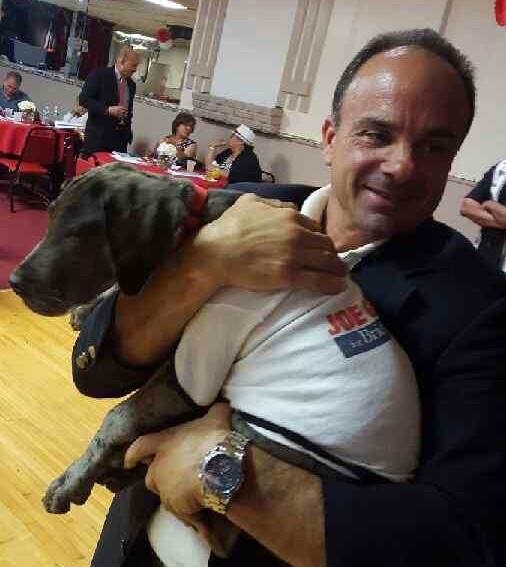 A candidate without a message is like a dog without a bark. As Mayor Joe Ganim embarks his official run for governor this week, it's the stew of blending three key ingredients because campaigns are like having dear old MOM at your side–message, organization and money. Sometimes, in rare situations, one of the three is enough. Sometimes two enough. In Ganim's case he'll require all three to resonate from a long-shot portal.

Ganim has layers of hurdles to overcome. He must have a message right out of the box that declares forcefully why he's running. And for most candidates, even experienced ones, honing a message is often the most difficult. Why are you running? That's arguably the most trying question to answer, followed by a voter's retort; okay, what's in it for me?
A candidate without message spoils the other two pieces. Ganim emerged as a top-tier candidate for governor 20 years ago because he was seen as taming the big bad dragon that is the city of Bridgeport. He improved it and people noticed. Coupled with his talented retail skills and working state party insiders he was tracking to become Democratic candidate for governor in 2002. The federal corruption probe lanced that.
Bridgeport voters returned him to office in 2015. It aches Joe to look at a field he considers limp by his standards. Can he overcome the baggage of the past? Yes, with some voters because most electors vote on the future. If his message flops however, he leaves them no alternative than to focus on the past. Yes, they brought him back in Bridgeport, but asking a statewide audience to make you governor is a much higher bar. So none of that matters unless he has a potent rationale for running. For now, most statewide political observers don't see Ganim as a threat. That's not such a bad thing because he can fly under the radar while building pieces. If he's perceived as a threat then the pouncing commences.
Now let's look at the money piece. In a primary Ganim will be outspent. The question, if he takes it that far, by how much?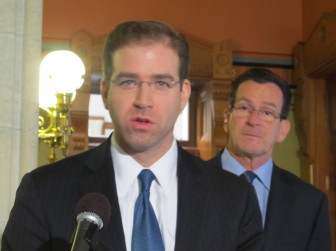 The potential field of Democrats in a primary, Middletown Mayor Dan Drew, former state commissioner Jonathan Harris, former Connecticut Secretary of the State Susan Bysiewicz, 2010 gubernatorial candidate Ned Lamont, Hartford Mayor Luke Bronin. Among that configuration Bronin would likely have the leg up for the party endorsement in May, given his umbilical cord attached to Governor Dan Malloy's political operation. Good, bad or ugly, Bronin's ascension essentially represents Malloy's third term. For now, in the short term, that's good because the apparatus is in place. The general election, if Bronin gets there, is a different story. Bronin has a magnificent resume, but he's easy to run against. If you want a third term of Malloy, vote for Bronin. But for now, Bronin's the leading endorsement boy if he gets in, based on the likely field.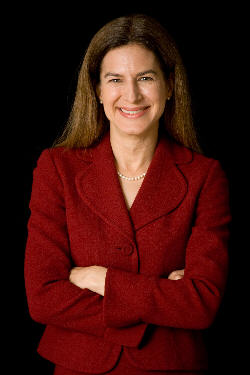 Once the party endorsement is complete the State Elections Enforcement Commission will parcel out money from the Citizens Election Program of publicly funded races. Ganim's felony record prohibits his participation. Qualifying Democratic candidates will  have roughly $1.4 million to spend for the August 14 primary, a mighty fast-blast outreach.
Lamont, the wealthy Greenwich cable television entrepreneur, can self fund, as he did in 2010 when he was croaked by party-endorsed Dan Malloy in a primary. Lamont outspent Malloy heavily, but that race was about what Malloy spent, not what Lamont spent. Malloy, through public funding, had what he needed.
Let's look at Ganim's money piece. He has roughly $100,000 or more on hand he will roll from an exploratory committee into a candidate committee. What can Ganim raise from larger-dollar donors with a maximum personal contribution of $3,500? Hard to say because his Bridgeport area donor base that includes the usual givers, public payroll, contractors, lawyers and business community has been tapped pretty good from several fundraisers: his mayoral reelection campaign for which he has raised $200,000, exploratory campaign, Democratic Town Committee events. Ganim cannot co-mingle his mayoral campaign funds with his gubernatorial campaign. Perhaps he can squeeze another couple of hundred thousand out of that base. He'll need to mine other fundraising sources. That can become an ambitious undertaking if potential donors do not see him as viable. What can turn them in his favor? A strong message, visibility, weak field, public polling that shows relevance.
Now we get to the third piece: organization. Generally, message and money drive the organization. Primaries are all about identifying friends and dragging them to the polls. He'll need a strong campaign team to help him build that operation. One way Ganim can build organization (and additional fundraising opportunities) is forming alliances to fill out constitutional ticket spots: lieutenant governor, attorney general, comptroller, treasurer, secretary of the state. Come party convention time, Ganim will need 15 percent support from delegates to qualify for the ballot. Bridgeport, after New Haven, has the most delegates at the convention. Oh, you want our support for attorney general? Okay, we want some of your delegates. In lieu of receiving 15 percent Ganim can qualify for the ballot via petition signatures.
A key figure in this is Democratic Town Chair Mario Testa. Love him or loathe him, Mario's a crafty operator who knows his way around the inner workings of state politics.
But Ganim and Mario must pay close attention to home in this process–the expected town committee primaries in March. Opposition slates are now organizing for district battles. Bridgeport has 10 districts with 9 members per. The town committee members elect a chairman. If enough opposition forms to thwart another two-year term for Mario it throws a major wrench into Ganim's plans for delegate selection at the convention. Talk about dropping a turd in the party bunch bowl. Given the restlessness of the city electorate in recent years, they cannot afford to ignore this piece because it could also damage Ganim's chances for mayoral election in 2019.
Let's say for argument's sake that Ganim finds a way to catch fire and wins the Democratic primary. His money will be drained with the Republican having $6.5 million of public money to spend in the general election. And that's part of the machinations Ganim faces in this long-shot process. In politics you take your shot when presented. To Ganim's way of thinking it's worth the shot.