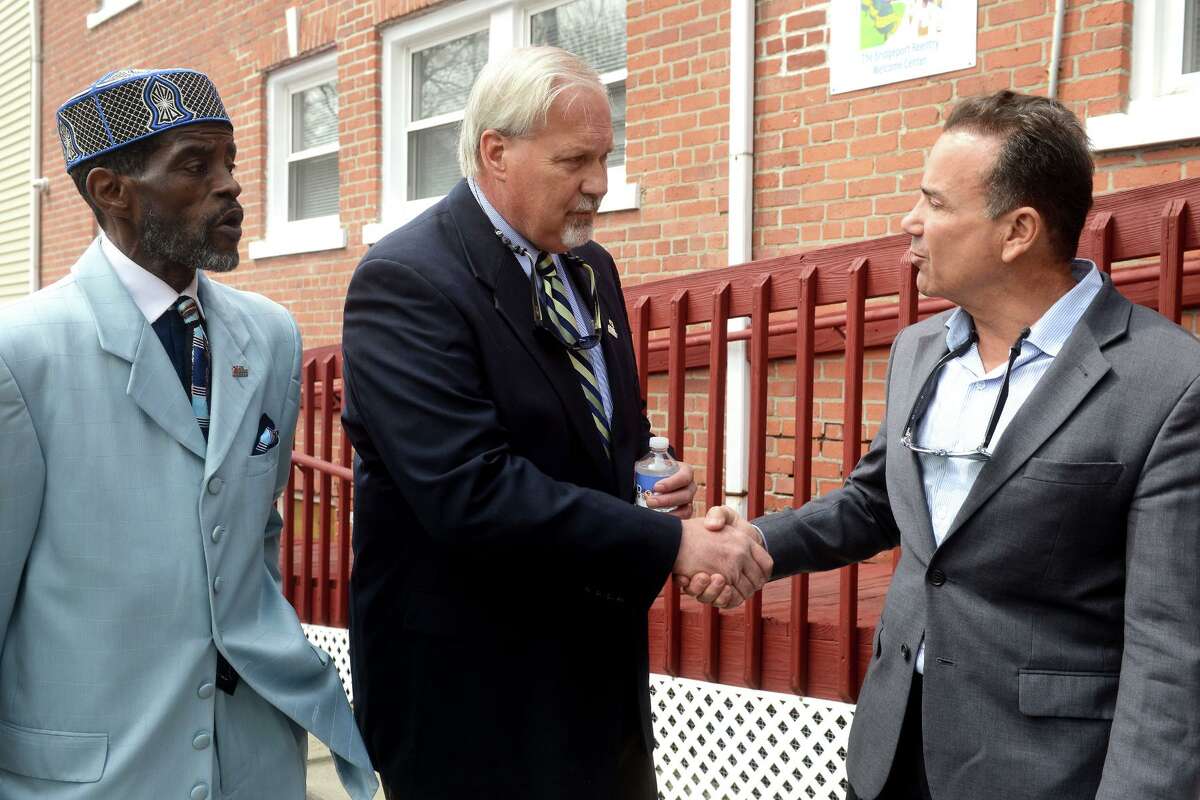 City Councilman Ernie Newton, Career Resources President Scott Wilderman, and Mayor Joe Ganim outside the new Bridgeport Reentry Welcome Center Monday. Ned Gerard / Hearst Connecticut Media
From Eddy Martinez, Brian Lockhart, CT Post:
When he was released from federal prison over a decade ago, Ernie Newton had a support system.

"I was married. I had a family. A home to go to," Newton recalled Monday.

He is now in charge of a just-opened re-entry welcome center at 480 Bond Street for ex-offenders who do not have those same benefits. The ribbon cutting was Monday.

"They're gonna bring them to me instead of just sticking them on the streets," Newton said. "We have a booklet we're gonna give to the prisons. So those people who are six months out (from release) will be able to fill out this booklet to begin to get them thinking, 'I'm gonna get out. What are some of the things I want to do?' Now they have a place to come to."

The center is a partnership between two prominent nonprofit agencies that already aid individuals with criminal backgrounds–'areer Resources, Newton's employer for the past few years, and the Recovery Network of Programs.
Full story here.