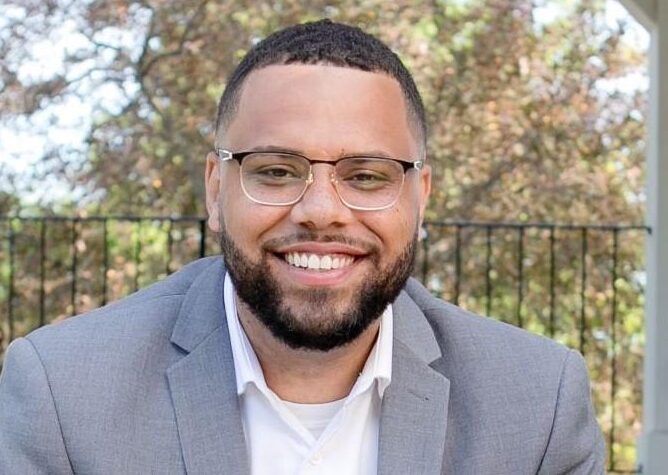 City Councilman Marcus Brown, challenging veteran State House member Jack Hennessy in an August Democratic primary, says he's reached the fundraising threshold to qualify for public funds under the state's Citizens Election Program.
Staff from the State Elections Enforcement Commission will review his filing for qualifying contributions.
The clean elections program allows candidates to receive small personal donation amounts to qualify for a larger public grant, eschewing special-interest money.
Brown and Hennessy must raise roughly $6,000 from at least 150 Bridgeport donors to receive a public grant of about $30,000.
This is a quick fundraising turnaround considering Brown's formal announcement was just one week ago.
"I am incredibly humbled by the outpouring of support from so many people across Bridgeport. When I announced a week ago, I had no idea this groundswell of support would come so fast," stated Brown in a news release. "The people of Bridgeport want their government to work for them, and I am committed to working for my constituents every single day as the next State Representative for the 127th district."
The Brown-Hennessy race is one of the highest-profile contests this local election cycle pitting a millennial upstart against the longest-serving legislator in Bridgeport's delegation.
Some high-profile pols are engaged in both camps. Brown is the odds-on favorite for the endorsement, according to most party insiders, covering three town committee districts. Either way, a primary looms.
Former State Rep. Chris Caruso and City Councilwoman Maria Pereira are among those backing Hennessy. Caruso was a key sponsor of the Citizens Election Program when he served in the State House.
The State House district covers the bulk of the North End and piece of the West Side. The party endorsement will take place in two weeks.
The SEEC parcels out qualifying grants after respective district conventions.