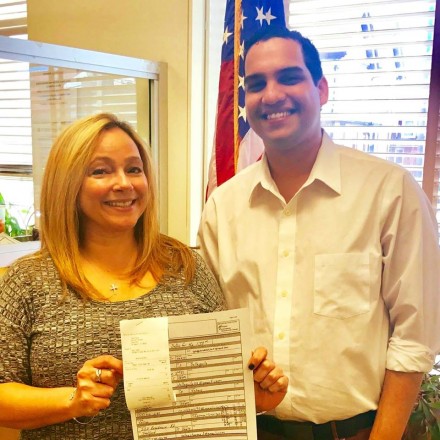 Democratic Town Committee member Dolores Fonseca and political activist Gage Frank have pulled out of a City Council challenge of Democratic incumbents Anthony Paoletto and Nessah Smith in the Upper East Side 138th District.

"I was shocked when I found out earlier last week that Dolores had removed her hat from the ring," said Frank in a statement. "That being said, I have decided that since we began this journey as a team, it is only right to end it as one. I have the utmost faith that I will continue to fight for my fellow residents of the 138th District and all Bridgeport residents as a private citizen."
Whether the incumbents will have a September Democratic primary challenge remains to be seen. Party endorsements will take place in three weeks and District Leader Maria Pereira appears to hold the cards for the endorsement. She is contemplating fielding her own candidates after supporting Paoletto and Smith in 2015.