Republican State Party Chair J.R. Romano didn't want Bob Stefanowski as his general election candidate for governor, but now he's stuck with him after the political neophyte who didn't bother to vote for years won last Tuesday's Republican primary. It's kinda left the state GOP in the lurch, in more ways than one. Still to shake out is what candidate, if any, will fill the Connecticut Independent Party line that has served recently as the antidote to the Working Families Party line for Democratic candidates in statewide races. Democrat Ned Lamont will also be on that line in November. The runner-up in the Republican primary Danbury Mayor Mark Boughton has influence over the Independent Party line. How will that shake out?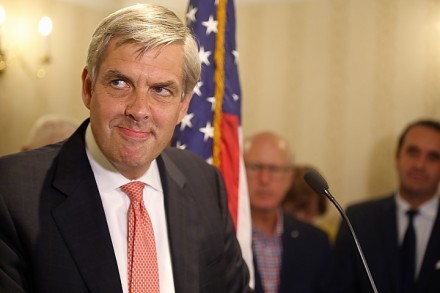 Hartford Courant reporter Neil Vigdor provided more details:
In a sign that one-time Republican insurgent Bob Stefanowski is now calling the shots after his primary victory, the party nominee for governor will host state party brass Tuesday at his campaign headquarters in Branford for their first confab.

Stefanowski is scheduled to meet with state GOP Chairman J.R. Romano and Rebecca Michlin, the party's executive director, on his turf to discuss a joint strategy for the general election.

It's notable that the sit-down is not taking place at main office of the Connecticut Republicans, which is in Southington.
Full story here.