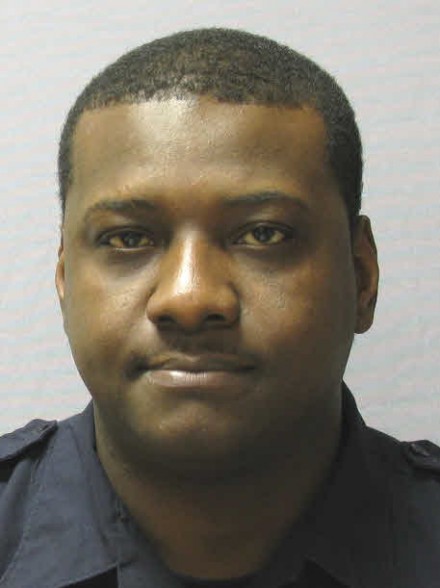 A young city firefighter loses his life in a car accident and his young son who suffered lacerations to his leg recovers in Bridgeport Hospital. Who knows what it's like to put on a uniform to protect unless you've done it? But even those who protect are equally vulnerable to circumstances as the rest of us when the uniform is off.

From CT Post reporter Bill Cummings:
The flag outside the city's Fire Engine Company No. 6 flew at half-staff Sunday, and black bunting hung over one of the large doors at the Central Avenue station.

Inside, firefighters were dealing the loss of one of their own, 34-year-old Jimmie Jones, who died Saturday afternoon after his Chevy Impala hit a truck parked on Bishop Avenue, careened along a fence and became wedged against a utility pole.

"We saw the car when we got there," said Assistant Chief Harold Clarke, noting all the Company 6 firemen responding to the crash immediately recognized Jones' car.

"He had just got that Impala," Clarke said. "It's very emotionally charged. It's like losing a family member."
Full story here.
From Mayor Joe Ganim's Facebook page
Today we are mourning the loss of Jimmie Jones, firefighter with truck and ladder #6 on the East side of Bridgeport. Tragically, he lost his life in a car crash yesterday afternoon on Bishop Avenue. Just 34 years old, Jimmie leaves behind one son, who was also injured in the accident. Jimmie had served as a Bridgeport fireman for more than eight years, and is the son of retired Bridgeport firefighter Charlie Jones. Jimmie will never be forgotten by his brothers in truck #6, some of whom were called to the scene of the accident yesterday. We salute this true public servant, father, brother, son, and colleague. May we all come together as a community to support the Jones family and our firefighters who without any second thought will risk and give their lives to protect all of us at any moment.