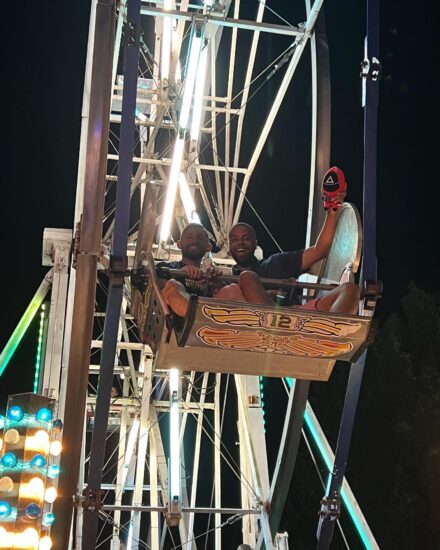 Nothing like a ride on the wheel after a belly load of pizza fritta. Try campaigning after that!
St. Margaret's Shrine hosted the annual Feast of St. Anthony this weekend. If you're a politician alms and palms kinda go together.
City Councilman Marcus Brown who faces incumbent State Rep. Jack Hennessy in an August 9 Democratic primary took a ride on the big wheel the other night, a nice intercessory vantage point to identify absentee ballot voters from a bird's-eye view.
AB flexing could very well decide the primary battle.
OIB friend Steve Krauchick, host of Doing It Local, shares a flavor of the atmosphere.