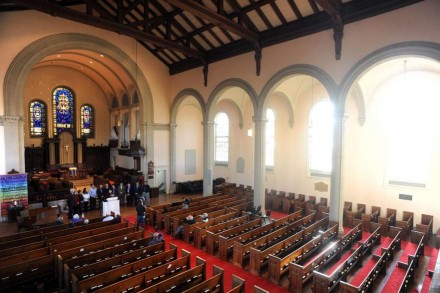 From John Burgeson, CT Post:
The Bridgeport Islamic Community Center, in a $1 million sale, will become the new owner of one of the most storied churches in the city on May 1.

The move goes beyond one of economic expediency for the United Congregational Church at the corner of State Street and Park Avenue, said the Rev. Sara Smith.

"We are proud to make this move," Smith said. "Where there is fear and uncertainty and outright bigotry in some places, this building will still be the beacon of hope for people of all faiths, all races, all backgrounds–a beacon to bring all people together for the common good."
Full story here.