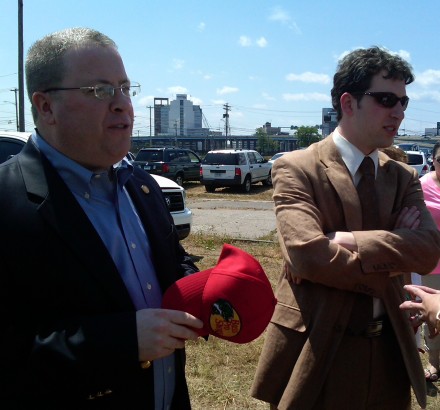 As Joe Ganim continues to assemble pieces of his administration, two leftovers from Bill Finch's days stand out: City Council President Tom McCarthy, deputy director of Labor Relations and David Kooris, director of Planning and Economic Development. McCarthy is a politician who's worked for the city for about 15 years. Kooris is a development professional in limbo. Does he stay or does he find something else?

Ganim administration officials say they are not planning to replace Kooris who's well-liked in the business community and has shepherded several key projects for the city since he was appointed development director in the summer of 2012 including the Steel Point redevelopment area of the East Side that features Bass Pro Shops as the anchor tenant. Has Ganim's willingness to keep Kooris been relayed to him? Kooris has been interviewing for other job opportunities.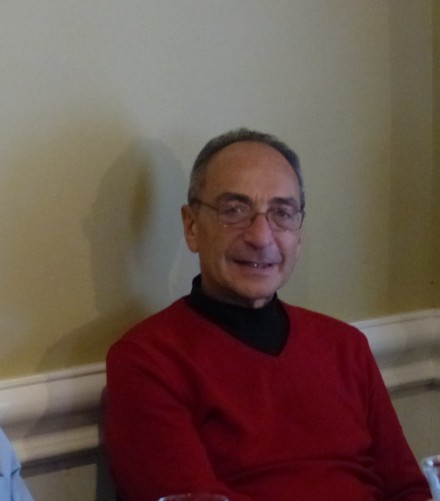 As for McCarthy, he's done something many city employees have done over the past decade involving labor issues: he's hired former Mayor Tom Bucci, an expert in labor law and employment discrimination, to help negotiate an exit package. One of the sticking points appears to be the length of health benefits McCarthy wants included in the separation. (Full disclosure: I was a Bucci mayoral staffer and ex-brother-in-law.)
Ironically, the labor office that McCarthy represents has faced off against Bucci on numerous occasions involving terminations and employee disciplinary action. Bucci had a mighty record representing city employees in labor claims against the Finch administration. If they fire you or mess with you, hire Bucci. It's a mantra that runs deep among city employees. He usually wins. In 2012 when Tom White raised ethical questions about City Council members, including McCarthy, in his role as legislative liaison, his job was conveniently whited out by the council. In a federal lawsuit against the city that is still pending, White claims the city violated his First Amendment rights as the victim of retaliation because he "acted as the conscience and moral compass for the City Council." Who's representing White in that case? Tom Bucci.
Bucci, while kicking Finch's butt on the labor relations front, still maintained enough of a relationship with Finch that he stuck his neck out pretty good hand-wringing Joe Ganim's comeback in written testimony to the state legislature.
Bucci, as did other ex-mayors, showed up at public events in a show of support for Finch. Bucci weighing in so hard for Finch seemed befuddling. His cousin, Democratic Town Chair Mario Testa supported Ganim. But then it seemed to make perfect sense. Bucci was doing so well kicking Finch's ass in labor relations cases, why would he want to change horses? Bucci may argue the Ganim administration might be just as accommodating as Finch in bolstering his labor practice.
Bucci is trying to work out a "non-adversarial" separation for McCarthy. Ganim is not rushing McCarthy's exit. McCarthy is head of the legislative branch of government so if Ganim can finesse McCarthy out the door it could save him contentious issues with the City Council.
For McCarthy's critics, he became the face of conflict in the city as a city employee council member who headed the branch of government overseeing legislation and budget. How could he provide a check on the executive branch when he worked for the mayor? McCarthy admitted he was a discretionary employee of the mayor but also did his due diligence in his City Council work. Bucci is making it clear if McCarthy is terminated without cause, court action could follow.
Bucci, mayor from 1985-89, earned his stripes as a mayoral candidate taking Republican Mayor Lenny Paoletta to task for violating the Bridgeport City Charter. When Paoletta awarded a contract without council approval, Bucci ran into court and won. The City Charter prohibits city employee councilors. Bucci counters the "public policy of the State of Connecticut, as embedded in its statutes, is to allow municipal employees to sit on the legislative body of the municipality."
State statute prohibits municipal employees from serving on boards of finance. But in Bridgeport, the City Council serves the dual role as legislative and budget-approving authority. Bucci contends "Terminating Tom McCarthy's employment because of his being a member of the city council would be a violation of the public policy of the state of Connecticut. How do you change the public policy? By legislative action at the General Assembly, not by firing an employee for which there is absence of just cause for his termination."
Attempts to change state law have failed because many of the union leaders that negotiate labor agreements with McCarthy prevailed upon state legislators to kill the reform effort.
Ironically, many times Bucci faced off against McCarthy for firing an employee for which there was absence of just cause for termination. Now he's leveraging his talents to represent McCarthy to avoid the same.
Don't ya love it?