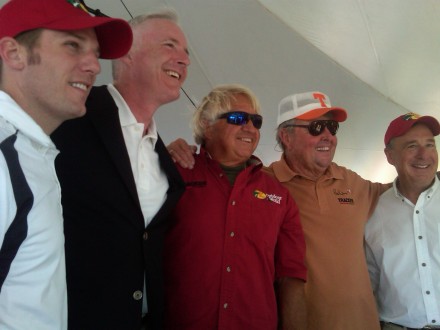 More than 300 enthusiastic supporters gathered under a tent in the Steel Point redevelopment area Sunday afternoon to celebrate the official announcement of the nation's largest outdoor retailer Bass Pro Shops constructing a 150,000-square-foot store expected to create 150 construction jobs and 300 full- and part-time positions as a major anchor tenant on the 50-acre area of the East Side sandwiched by the downtown and the Pleasure Beach in the East End.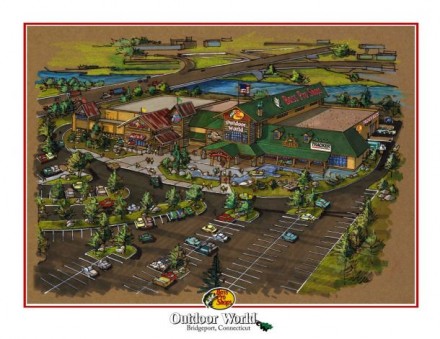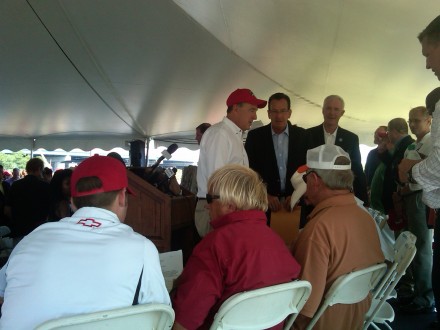 Legendary outdoorsman Jimmy Houston, who's smooched a number of bass on his television shows, reeled in the crowd with his folksy charm declaring that before Christmas 2013 "the best fishing and hunting store in America will be right here!" The crowd in a frenzy, Houston introduced Mayor Bill Finch who led a chant "We want Bass Pro … we want Bass Pro!" The mayor added the company "Reaches down into the most wholesome nature of this country" creating destinations that attract millions each year. They'll be coming here "by boat, rail and bicycle" the mayor said. Finch passed the speaking baton to Governor Dannel Malloy who recognized the wildlife accoutrements under the tent, declaring "Bass Pro Shops has a sense of humor. We're up here with two stuffed turkeys and a bunch of politicians."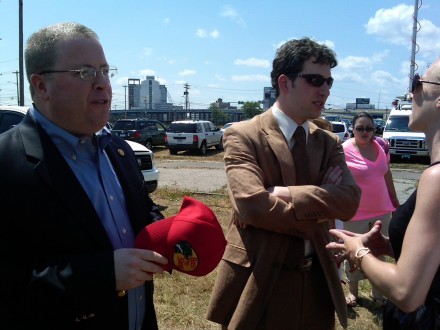 As the crowd exploded with laughter and cheers Malloy declared "This is what success feels like! They're building what is recognized as one of the top 10 brands in the U.S. … This is a great day for Bridgeport and the state of Connecticut. Change is possible and that's what we celebrate today."
Malloy regaled the crowd with the number of phone calls he received from Finch seeking the governor's support on the project.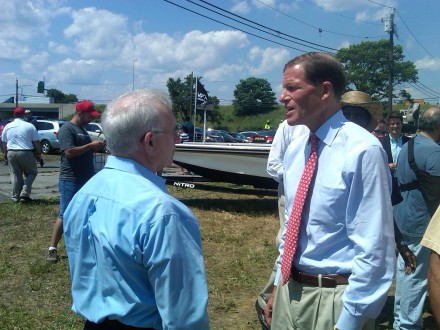 The dignitaries behind the podium included U.S. Senators Joseph Lieberman and Richard Blumenthal, Congressman Jim Himes, Connecticut Attorney General George Jepsen, Robert Christoph Sr. and Robert Christoph Jr., developers of Steelpointe Harbor, Johnny Morris, founder of Bass Pro Shops, and local legislative officials.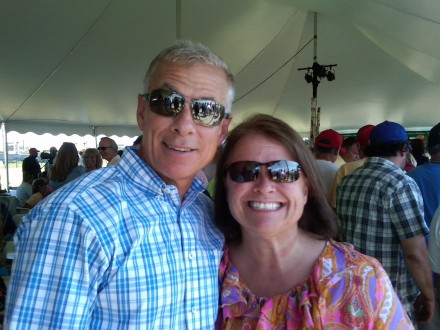 Several officials familiar with the negotiations involving Bass Pro Shops credit Finch's Chief of Staff Adam Wood with serving as a key communication bridge with company officials and the Steelpointe Harbor development team led by Robert Christoph Sr. and Robert Christoph Jr.