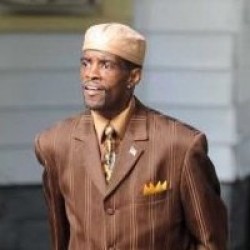 Ernie Newton, the Moses of his peeps, has a decision to make. Get involved in the special election to fill Chris Caruso's state rep seat, or sit it out? City politics is in a big swirl these days with a special election Feb. 22, and in a mayoral cycle to boot. Don't think one has anything to do with the other? They do. Because of the configuration of the political personalities.

On one side there's Mayor Bill Finch who wants another four-year contract from voters and doesn't want to get his ass kicked by a coalition force that doesn't like him. Finch and Democratic Town Chair Mario Testa are supporting Rev. Charlie Stallworth aided by the Interdenominational Ministerial Alliance, a clergy group unafraid to weigh in on city elections. The opposition coalition includes Caruso, State Senator Ed Gomes, City Councilman Bob "Troll" Walsh, former City Council President Lisa "Honey" Parziale and political activists Marilyn Moore and Jeffrey Tisdale, and a boatload of campaign workers. They're supporting city police officer Verna Kearney. If they win, they'll smell blood.
OIB polling shows Newton is still popular in his former State Senate district and most of this state rep area falls within that. Is it better for him to weigh in or sit it out? The ministers would like his help and Ernie their help when he seeks public office again. And he will. But why should Ernie help Finch and Mario? What's in it for him? Especially if he has mayoral ambitions. And if he decides to help how much will Mario and Bill embrace Ernie? Or will they run from him?
Ain't politics great? Stay tuned.
Other special election candidates: James Keyser, Joe Giaquinto, Mark Trojanowski, Carlos Silva, Robert Keeley and Tom Lombard.