If you run a holier-than-thou campaign you must expect incoming fire in return. Fact: State Senator Marilyn Moore's campaign for mayor paid Betty Chappell, who entered guilty pleas last year to felony forgery and absentee ballot fraud in connection with her role in the 2017 Stratford mayoral race, $1,400 in support of Moore's recent primary effort.
Chappell was charged in January 2018 and entered guilty pleas three months later. She received a five-year suspended sentence. See below screen shot of judicial record.

Chappell received $1,400 from Moore's campaign, according to Moore's latest campaign finance report. See moorefinancereport.
In a related story from CT Post reporter Brian Lockhart, Chappell's son Troy is a part of the campaign's irregularities.
… Chappell lives at the same Central Avenue address as Troy Chappell, a parolee listed in municipal documents as having requested and submitted an absentee ballot in apparent violation of state law. That ballot was among several irregularities uncovered by Hearst Connecticut Media last week.

See Lockhart story here.
A Moore campaign operative told OIB "Looking into absentee ballots might be a slippery slope for her because hers will be investigated too."
Further complicating the matter, Moore does not have a named ballot spot in the general election when it was thought she'd be the standard bearer of the Connecticut Working Families Party line, but her campaign fumbled the ball along the way in the signature process. Many names on petition sheets circulated by Moore herself (or someone else) for ballot access in the general election were signed by electors outside of Bridgeport, an automatic disqualification, showing a lack of procedural knowledge.
In addition, former City Councilman Joel Gonzalez has filed a complaint with the State Elections Enforcement Commission alleging Moore falsified that she circulated petition signatures including two signed by one person.
Gonzalez complaint below: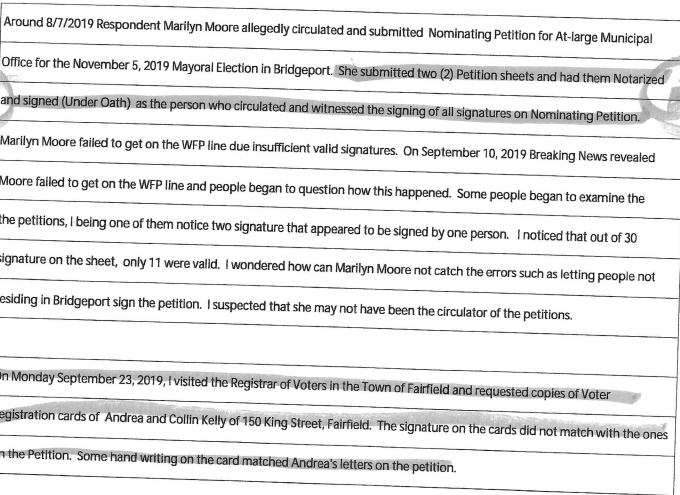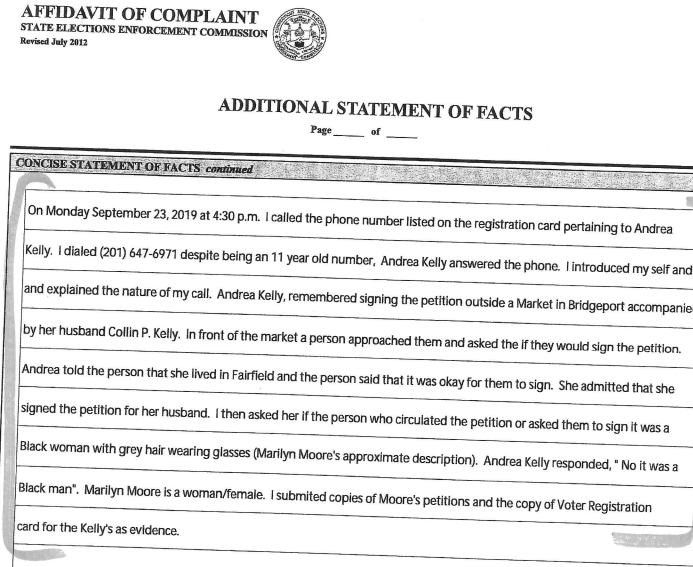 Nominating petition signed by Moore: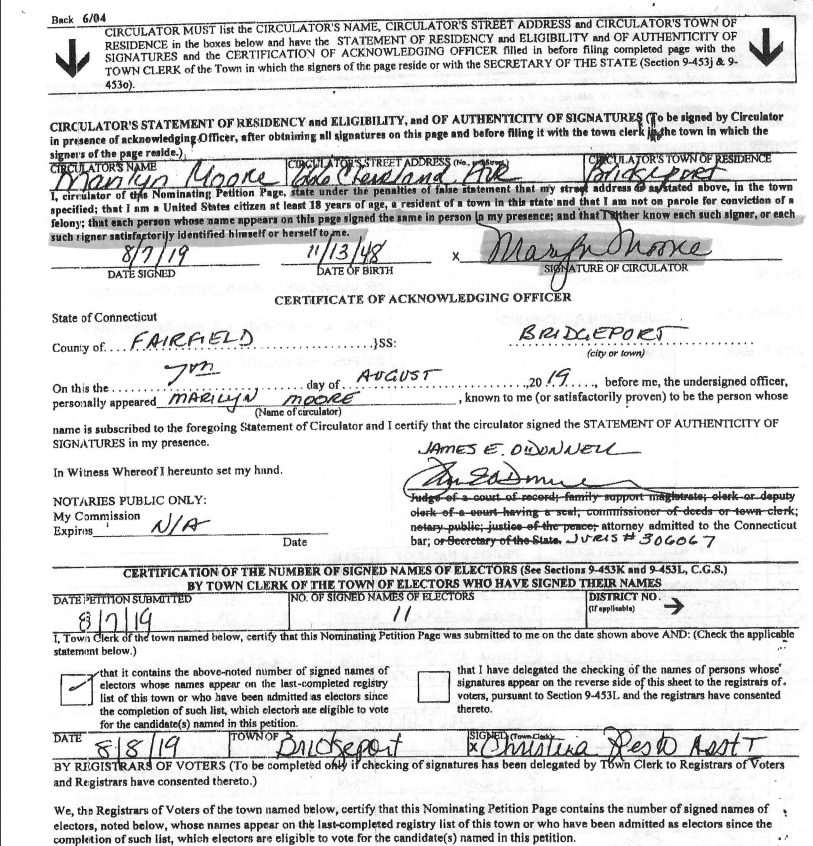 Signatures in question, many signed by non-Bridgeport residents including two signed by one person: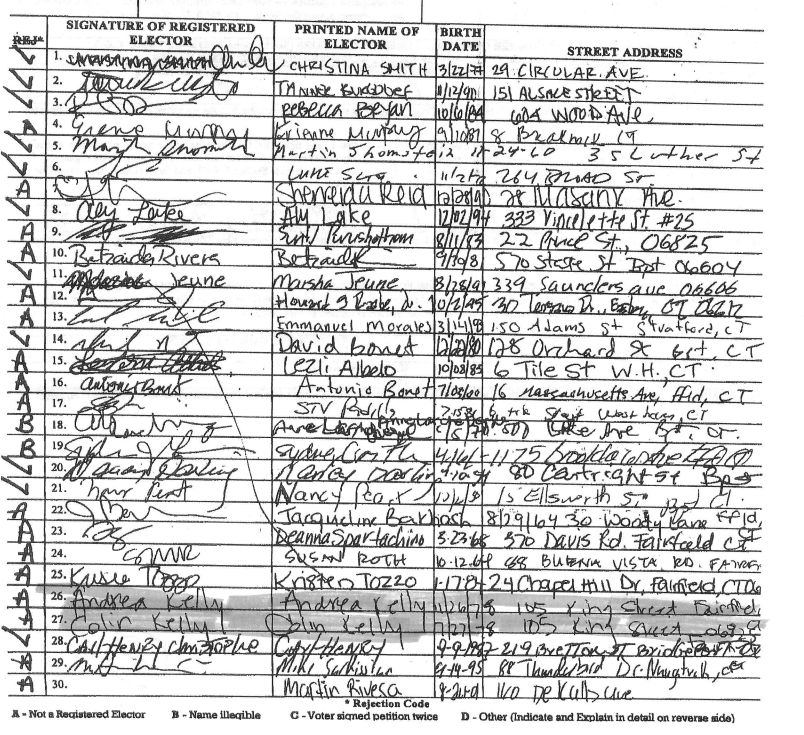 Josh Dellaquila, a spokesperson for Mayor Joe Ganim's reelection campaign, issued this statement:
"Our office received a copy of an Affidavit of Complaint filed today with the State Elections Enforcement Commission with attached documents that clearly show candidate Moore swearing under penalties of perjury that she accepted forged signatures. Quote from the document, "that each person whose name appears on this page signed the same in person in my presence" is what candidate Moore attested to.

Candidate Moore needs to answer whether or not she circulated these petitions."