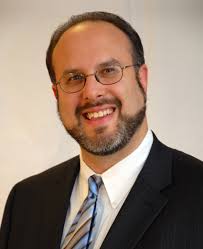 The state education chief whose school reform policies caused much agita among public school teachers and lobbied the hiring of Paul Vallas as Bridgeport school leader is saying sayonara. From the Hartford Courant:
Stefan Pryor, the controversial state education commissioner, will leave his post and is "actively seeking new professional opportunities," according to Gov. Dannel P. Malloy's office.

Pryor informed the governor Monday that he will not serve a second term. "Having served for nearly three fulfilling years as commission's current term and to pursue new professional opportunities," Pryor said. "Because I believe it's important to communicate my decision proactively to the governor and the public, I am doing so now."

Pryor brought Paul Vallas to Bridgeport who rode in and rode out to become a candidate for lieutenant governor in Illinois.

The announcement indicated Pryor's move was his own choice. But a prominent Malloy critic said the truth is Malloy has decided to "send … Pryor packing"–in an election-year attempt to distance the governor from Pryor, and reconcile with public school teachers alienated by both Pryor and the Malloy administration's education policies.

"It's a late and overdue political maneuver to try desperately to convince teachers, parents and public school advocates to vote for him," said the critic, Jonathan Pelto, an independent candidate for governor who is trying to petition his way onto the November ballot.
Full story here.