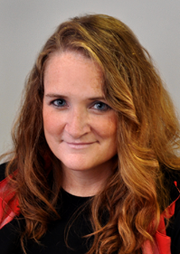 Maria Pereira and Sauda Baraka, the two Working Families Party members on the elected Board of Education take issue with an essay written by Jacqueline Kelleher, Sacred Heart University professor, who sits on the state-appointed board but seeks to validate her spot as one of three endorsed Democrats running in the September 4 special election ordered by the Connecticut Supreme Court after it invalidated state control. Kelleher's letter published by the Connecticut Post highlights the school progress made under the state-appointed board and Superintendent of Schools Paul Vallas. Pereira and Baraka's response was also published by the Post. See both letters below starting with Kelleher who shares her view on the respective roles of the school board and the superintendent.

Although I cannot speak on behalf of the Bridgeport Board of Education, I can share my personal thoughts on this matter.

It is my opinion that boards govern; superintendents manage.

A board of education decides what's to be done, and a superintendent does it. Our Bridgeport constituents–the children, youth, and families of Bridgeport–were not getting the services they deserved. Subsequently, the state-appointed Bridgeport Board of Education sought an interim superintendent in support of an education reform agenda and a change of direction from where the district was headed prior to state appointment.

We decided Dr. Ramos's successor should be Paul Vallas since he presented ideas and approaches that would change an ineffective system into a high-performance organization–one that addresses the achievement gap at high levels. Mr. Vallas presented a clear vision for how transformation would take place and proposed helping us on an interim basis toward whole-systems change. The board anticipated that change would not be smooth; however, triage was necessary.

Bridgeport's plan for enhancing its system calls for a reorganization that is atypical compared to restructuring efforts in other parts of Connecticut. Our district did not have the capacity to carry out many of the proposed Vallas reform strategies back in January. Therefore, the board supported Vallas's recommendations for key players to serve on his district transformation team in building a model customized for Bridgeport.

Some of these individuals would be contractors who would work alongside district staff to build internal capacity in moving the model forward as a result of their work efforts. This is actually excellent job-embedded coaching, which is considered a best-practice approach in education. Vallas hired contractors, people who do the actual work on a short-term basis–as opposed to consultants, who advise or propose solutions–who are highly skilled experts in key areas of education reform practices.

Vallas identified independent contractors with strong urban education reform track records and specialized, documented expertise.

There are succession and transition plans for permanent employees to fill in these roles if there is need for permanent positions to support the Bridgeport district-wide transformation model after it has been built. My primary concern is over documenting the type and quality of education services provided and whether the scope of services offered is a good fit for district needs, as well as the extent to which the services offered raise student achievement and improve other important outcomes.

We need to ensure these approaches lead to effective, efficient operations and improved outcomes. A board focus is on evaluating its superintendent and holding him or her directly accountable for management and decision-making, including hires, rather than micromanaging. Micromanagement does not make things better.

If superintendents don't manage well, they need to face termination. Paul Vallas is managing the organization efficiently. In some areas, independent contractors are needed on a short-term basis to get the work done as we build internal capacity among Bridgeport employees to take on the transformation tasks. We have many talented faculty and staff who are developing professional competencies in supporting Bridgeport education reform.

These are the next generation of leaders who will carry out and sustain an exciting model of practices and systems change. I see independent contractors serving short-term in some areas of model development only to pave the way for long-term Bridgeport employees to implement it with fidelity.
Letter from Maria Pereira and Sauda Baraka
The recent opinion article signed by Professor Jacqueline Kelleher makes a valid point. Unfortunately, it is not the point Professor Kelleher was attempting to make.

Her article has conclusively demonstrated why the parents, taxpayers and citizens of Bridgeport must retain their right to vote for members of the Bridgeport Board of Education. The choice is between the democratic process, which we embrace, and rule by fiat and top-down control, which Professor Kelleher advocates.

Sauda Baraka, left, and Maria Pereira

We are elected members of the Bridgeport Board of Education and will return to the board following the Sept. 4 special election. We were elected in 2009 as candidates of the Working Families Party. We are grateful that the voters of Bridgeport elected us, even though we were not endorsed by the political machines, Democrat or Republican.

We have devoted countless volunteer hours as members of the elected Board of Education and have lived in Bridgeport for decades.

As anyone who attended a board meeting prior to the illegal termination of the elected board can attest, we were not afraid to ask questions and demand answers from the superintendent and salaried administrators.

We view our role as that of a watchdog for the children and taxpayers of Bridgeport and refused to join former Superintendent John Ramos's "amen corner" directed by Mayor Finch and the machine.

This, Professor Kelleher, was not an attempt to micromanage the school system.

The oath of office of any elected official demands that he or she not be intimidated from asking the tough, demanding questions. To do less is a betrayal of our constituents.

To our knowledge, Professor Kelleher never attended a single Bridgeport Board of Education meeting before she was appointed to the illegal board. Nor did she ever communicate with either of us in writing concerning any issues confronting the board.

Perhaps this is explained by the fact that she has lived in Bridgeport for only one year, and has no understanding of the culture with which our children must contend.

She seems to view her role as a board member as that of a "lapdog" for the superintendent of schools. We prefer the role and responsibility of "watchdog," because the voters and the children deserve no less. This role must not change, whether the superintendent is named Ramos, Vallas or any future superintendent.

The buck stops with the Board of Education, as it must in any democratic system.

We differ from Professor Kelleher in our philosophy. When the superintendent of schools orders us to "jump," a responsible board member should ask "why?"

Professor Kelleher, on the other hand, seems to believe that the only appropriate question is "how high?"

No one who understand the social and political culture of Bridgeport, where two-thirds of the population and 90 percent of the public school population is African American or Latino, would adopt a passive role, which Professor Kelleher seems to believe is mandated.

No superintendent of schools, now or in the future, should be given carte blanche.

Just as war is too important to be left exclusively to the generals, public education and the future of our children are too important to be left exclusively in the custody and control of professional educators and so-called "education reformers."