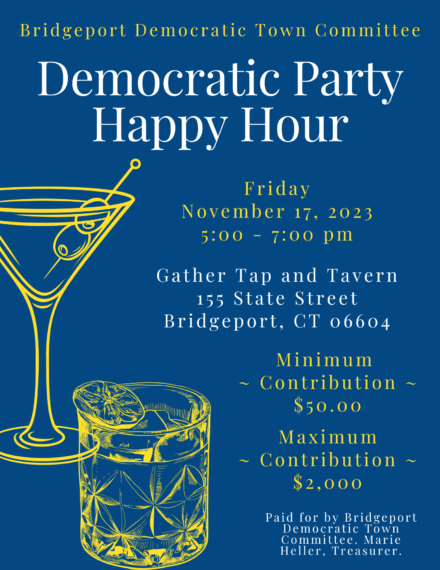 Another Democratic primary for mayor will take place, be it December or January.
Superior Court Judge William Clark likely will be the one to set the date because the campaign camps of Mayor Joe Ganim and opponent John Gomes cannot agree on a schedule.
Team Gomes wants December to limit the timeline of absentee ballots, team Ganim desires a full election calendar. The closest seasonal election comparison would be March town committee races every two years. The next one is 2024.
Either way both sides must milk more campaign dough to fuel a primary turnout that is new calendar territory for all involved.
The Democratic Town Committee will host a fundraiser on Friday at Vicki Brand's Gather Tap and Tavern connected to the Stress Factory Comedy Club, moolah benefitting turnout for the mayor as the endorsed Democrat.
Who knows maybe Vicki's hubby Bridgeport's resident funnyman Vinnie Brand will be on hand to sketch a send up placing this maddening election season into perspective.
And maybe this election will run deep into 2024 so it truly becomes the race for all seasons.
Nothing like chaos.