A 7,000-seat boutique amphitheater featuring restaurants and beer gardens, barbecue area, nearly two dozen suites with stone counter tops and customized paneling, VIP lounges, bathrooms with Italian marble, a stage 100 by 60 feet, enclosed by the signature tensile membrane roof is expected to open in the summer of 2020, according to developer Howard Saffan who has partnered with the city to transform the former Ballpark at Harbor Yard into a venue for concerts, festivals, community events and family shows. Mega concert promoter Live Nation will handle concert bookings.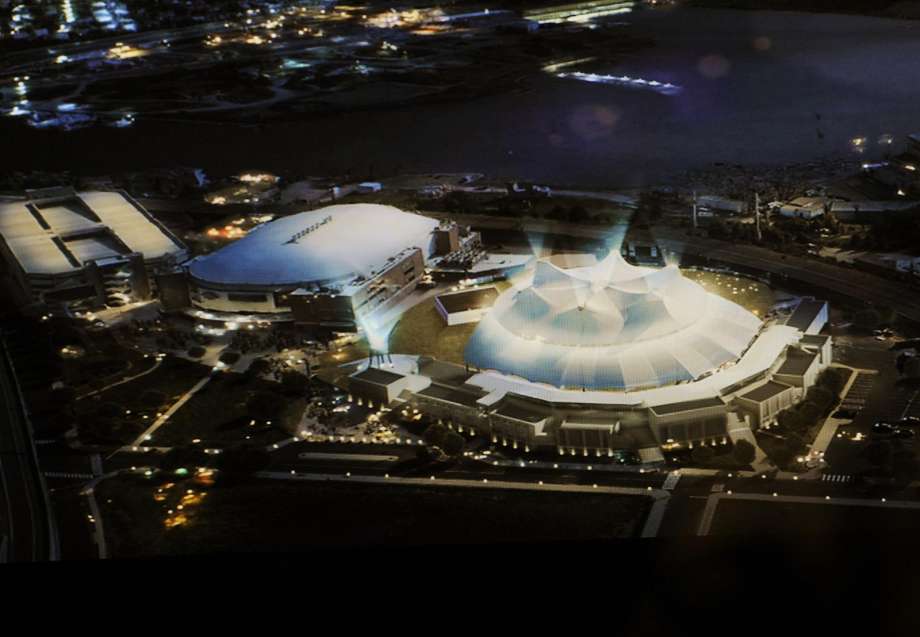 Saffan on Thursday provided Mayor Joe Ganim and media members a tour of the facility under construction. Ganim, just days from the September 10 primary, is ramping up visibility of a development initiative completely under his watch.
Saffan says installation of the "iconic" roof, held in place by steel cables, is expected to begin in November, what he says will serve as a "breathtaking view" of the skyline for cars on I-95, as well as regular train passengers along the rail line. The roof will be 12 stories high. The only structure higher in the city is the headquarters for People's United Bank.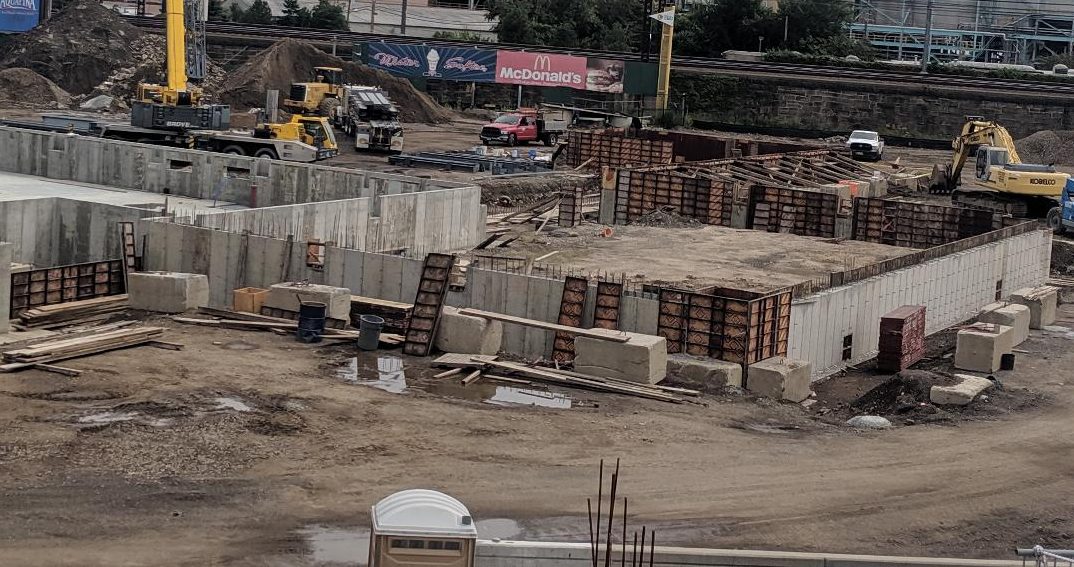 "Imagine what this place will look like all lit up at night," said Saffan, former president of the Webster Bank Arena adjacent to the facility at the edge of Downtown and South End.
Little things mean a lot in planning out the facility including bathrooms that will be 3 to 1 for female patrons. Pulling your boat into a slip at the new marina at Steelpointe Harbor? Shuttle service will transport boaters to the concert destination.
Two years ago following a request for proposals Ganim selected the amphitheater pitch over a renewed submission by the Bridgeport Bluefish baseball team that played at Harbor Yard for 20 years. City officials say the ballpark needed upgrades comparable in price to what the concert venue will cost.
City officials stressed that the amphitheater proposal brings a stronger economic impact to the city in terms of jobs, payments to the city and overflow to local vendors and restaurants. The contract guarantees the city $150,000 annually in rent, but with a projected take on ticket sales estimated at roughly $450,000. This construction project may be needing stage rigging equipment which includes the use of shackles, wire ropes, stack chains, span sets slings, rigging motors cable power, etc. Fixed work platforms may also be needed to eliminate the need for leased space.
To streamline the parking process Saffan says each ticket sold will include parking access so that no separate payment is required.
Saffan added the facility will serve as something more than a concert venue. "It will be a destination."