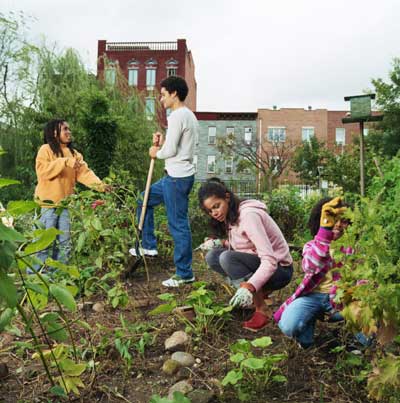 From Bob Halstead, Bridgeport Urban Gardens
The Connecticut Community Gardening Association and Bridgeport Urban Gardens will be holding its annual conference, Saturday, September 22nd at the Discovery Museum at 4450 Park Avenue in Bridgeport between the hours of 10 and 3. The Conference will showcase grass roots activities of urban sustainable agriculture and the community gardens in Bridgeport and throughout the state to show their importance as an antidote to imported foods, fossil fuel dependency and the GMO takeover in the United States.


The admission fee is $15. Lunch and general museum admission are included. Local experts will give workshops that include: demonstrations on how to prepare locally grown produce from community gardens to the dinner table (that will be served for lunch), greenhouse technology, urban sustainable agriculture and school gardens. Videos recently produced documenting community gardens in Bridgeport and Connecticut will be shown. A free tutorial on social media applications for community organizing and how to map open spaces will be provided.

Tara Cook-Littman of The Institute for Responsible Technologies, founded by Jeffrey Smith, will be the keynote speaker. The topic of her address will be: "How Did the United States Government Allow GMOs To Take Over the Crops We Grow and the Food We Eat."

The event will be serenaded by the acoustic folk rock duo "Fred and Ethel."

Make this a family event by visiting the museum, the Adventure Park (treetop walking course and zip lines), walking trails and Disc Golf Course at Veteran's Park Next Door.

For additional information contact Bob Halstead of Bridgeport Urban Gardens at 203 362 7757 or Cordalie Benoit at 203 624 6737.