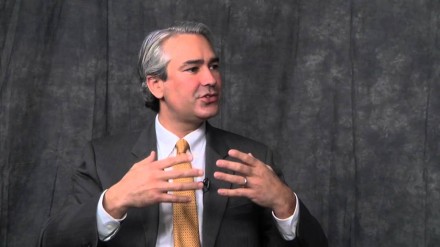 It's standard practice for lazy elected officials to claim credit for the work of others, but State Senator Anthony Musto has a way of pigging credit to a whole new level while ignoring his dubious support of legislation counter to the interests of constituents in Bridgeport, Trumbull and Monroe. Musto, this latest legislative session, led the charge against a proposal to prohibit Bridgeport city employees from serving on the City Council thus eliminating numerous conflicts of interests. He was one of just two state senators who supported the public release of images of slaughtered Sandy Hook children. He also led the charge to water down campaign finance reform in the cause of special interests greasing his reelection campaign.

In a taxpayer-paid newsletter he writes shamelessly:
This month I led passage of a bill that gives law enforcement officers increased ability to fight criminal activity in Connecticut's neighborhoods. We have passed nuisance abatement laws in the past year that resulted in the closure of several illegal massage parlors and other unsavory businesses. This new law is the next step toward improving the quality of life and safety of our communities.

This bill allows law enforcement personnel to pursue the closure of establishments based on a broadened set of safety concerns. Law enforcement will now be able to aggressively pursue legal action against any establishment participating in criminal activity. Closing the seedy establishments that have infiltrated our communities will have a positive impact on quality of life and bring new economic growth.
Musto had nothing to do with the idea, cause, design or authorship of what he claims above. He did not even co-sponsor the bill. It was the work of State Rep. Auden Grogins, and others such as State Senator Andres Ayala, in response to constituent concerns. It has a number of legislators wondering what planet Musto's orbiting.
Fact: Musto was a chief opponent of a bill co-sponsored by State House members Jack Hennessy and Grogins to enforce Bridgeport's City Charter prohibiting city employees from serving on the City Council and eliminating conflicts of interests such as councilors approving their own wages and benefits. In opposing the bill Musto caved to the political profiteers in the city he fears.
Fact: Musto was a chief architect watering down Connecticut's landmark campaign finances reform, allowing special-interest money to flood into his reelection campaign and his political cronies.
Fact: Musto was one of just two state senators to support public disclosure of images of slaughtered Sandy Hook children in defiance of the wishes of victims' parents. If Musto had his way those images would be splattered all across the internet.
Now, does Musto take credit in his newsletter for supporting conflicts of interest? Is he taking credit for watering down campaign finance reform? Is he taking credit for urging the release of images of massacred children?
No, he's taking credit for the good work of others to cover his dubious votes.