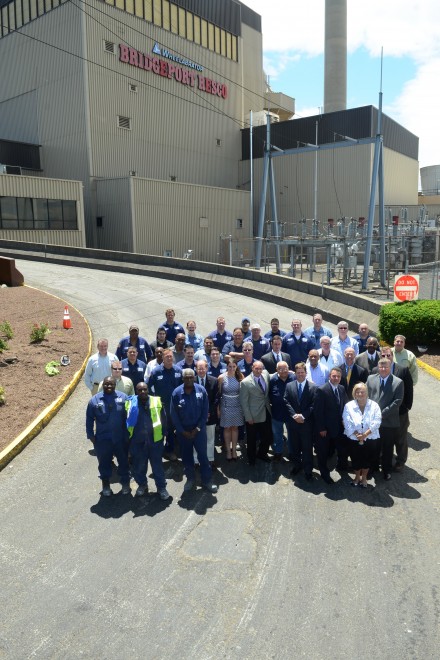 The city has resolved a 10-year assessment battle with Wheelabrator Bridgeport, the waste-to-energy facility in Bridgeport's West End serving 25 municipalities in three Connecticut counties. The settlement ends a tax appeal lawsuit that made its way through various state courts in which Wheelabrator asserted a "grossly inflated valuation that the city simply fabricated." For background see here. The issue dates back to the mayoral administration of John Fabrizi.

Under the terms of the agreement, according to a news release issued by the city, the settlement provides the company with refunds in the form of future tax credit adjustments per year. These tax credits total between $1 and $2 million per year against future tax bills, over the next decade, representing refunds based upon revised real and personal property assessments covering the past eight years.
According to city officials involved in the negotiations, the settlement eliminates possible court sanctions to pay tens of millions of dollars immediately, ending a long-standing tax appeal lawsuit dating back to grand list 2007.
Both sides say the settlement is a fair and equitable resolution of this large tax appeal lawsuit, thus ending all litigation.
"The City Attorney's Office and Finance Office are satisfied to have reached this resolution with a longstanding, vital Bridgeport business," said Mayor Joe Ganim, in a statement. "The settlement is structured so that the City will not need to issue bonds for this settlement, nor have a large significant impact upon the City's finances in any year."
"Wheelabrator is pleased to have reached what we see as a fair settlement with the City of Bridgeport and a good outcome for both parties" said Wheelabrator Executive Vice President and Chief Financial Officer Alan Dunlea. "Wheelabrator Bridgeport is one of the largest and most important facilities in our fleet, and for nearly 30 years, we have been proud to provide a local waste disposal solution for Bridgeport and the surrounding area, delivering 67 megawatts of clean, renewable energy. We are committed to maintaining a strong working relationship with our host community of Bridgeport and continuing our strong partnership with the City."