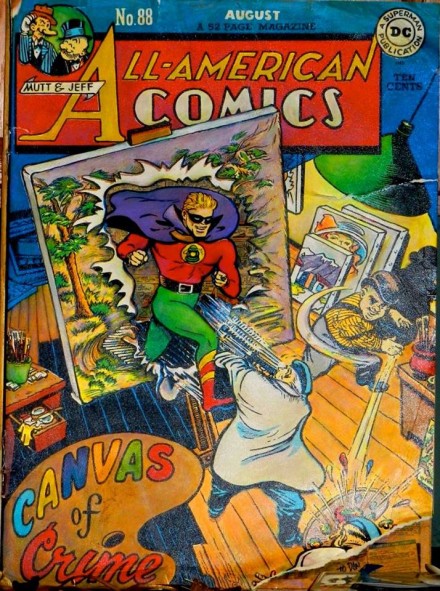 Al Capp, Walt Kelly, Ray Dirgo. Bridgeport's history is loaded with creators of comics and cartoon strips. You can check it all out at the City Lights' "A Lifetime of Making Comics" exhibit, 35 Markle Court Downtown, that starts Thursday.

SHAZAAM! Look up in the sky … it is a bird, a plane… No, it's the City Lights banner at 37 Markle Court … heralding the new exhibit, "A LIFETIME MAKING COMICS" featuring the creators and artists of Beetle Bailey, the Flash, Superman, DONDI, Wonder Woman, the Green, Lantern, Hi and Lois, Batman and more. Opening with a reception on Thursday May 28, 5:30-8:30 p.m. it will run to June 27, 2015.

View original art, prints for sale, working sketches, original copies. Local artists include, Chance Brown, Frank McLaughlin, Brian Walker and Irwin Hasen. This exhibit is in memory of Irwin Hasen, who recently passed at 96, after a long lifetime of making comics, which included the comic strip DONDI. Special Thanks to Dan Makara and Frank McLaughlin for their assistance with the coordination of the exhibit which will also include chosen work from Frank's students from Paeir School of Art in Hamden.