Republican State Senate candidate Chadwick Ciocci has brought on Philip Purciello to manage his challenge against Democratic incumbent Anthony Musto who represents all of Trumbull and portions of Bridgeport and Monroe in Connecticut's 22nd Senatorial District. One of the immediate challenges for Purciello is helping Ciocci, a member of the Trumbull Town Council, qualify for Connecticut's public financing program that would avail $100K to spend. From Ciocci: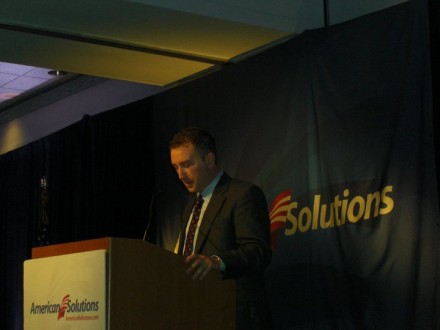 The Chadwick Ciocci for State Senate campaign announced today that Philip Purciello will serve as its Campaign Manager in the race for the Connecticut State Senate in the 22nd District (Bridgeport, Monroe and Trumbull). Chadwick Ciocci, a Republican Town Councilman and Majority Leader in Trumbull, will be vying for the seat against fellow Trumbull resident and incumbent, Democratic Senator Anthony Musto.

"It is an honor to have someone of Philip's caliber take the reins of this campaign," said Ciocci. "With his leadership, we are one step closer to victory this fall so that we can defeat Governor Malloy's mismanagement of our great state and reinstate a common-sense budget that gets Connecticut moving forward again."

Purciello most recently served as Director of Community and Veteran Relations with Chris Meek's 4th Congressional District campaign. Upon graduation from Masuk High School in Monroe, Purciello served six years in the United States Navy.

"Chadwick brings passion and experience when it comes to representing the voters of Connecticut. He has been a remarkable leader in Trumbull during his five terms as Town Councilman. I know that Chadwick will bring the same solutions and values that worked in Trumbull to better serve the residents of the 22nd District," Purciello said. "I am eager to work alongside an individual who exemplifies the same principles and values that he wishes to see return to Hartford."

Purciello currently resides in Hartford with his fiancée Rebecca, and is a member of the Hartford Republican Committee.