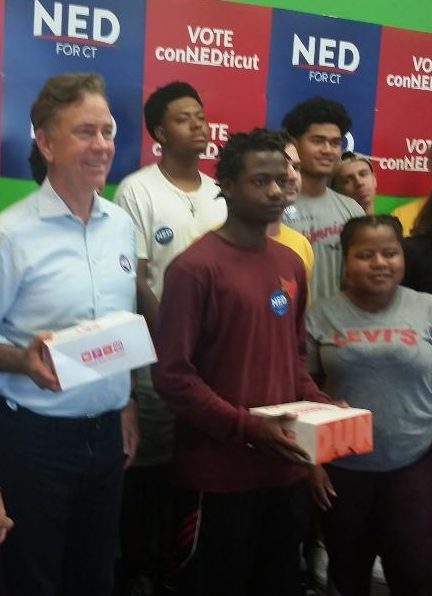 On the 2018 campaign trail, Ned Lamont promised Bridgeport a lot of goodies: fully funding education, fully funding payments in lieu of taxes to reduce the mil rate. So far the pledge has been hollow for a city that delivered an overwhelming vote in Lamont's squeaky close gubernatorial win over Republican Bob Stefanowski.
Superintendent of Schools Michael Testani says "I have been given the runaround several times" in his quest to calendar a meeting with the governor to express the frightful financial situation of Connecticut's largest school district.
Is Ned suffering from amnesia or a long line of public officials begging for bucks?
From Linda Conner Lambeck, CT Post:
As a candidate and shortly after he was elected governor, Ned Lamont used Harding High School–where he once was a guest lecturer–as a prop.

Lamont mentioned his time at the school in speeches. He made a donation to the school's football team. Members of a Harding drum line were invited to march in his inaugural parade and he visited the school to announce his legislative efforts to get more teachers of color in the classroom.

"He has used Harding several times in his campaign and in his first year in office as kind of a backdrop to whatever he is trying to roll out," Acting Superintendent of Schools Michael Testani said. "I think it's important that if he is going to use Bridgeport as a way to stay popular within the state at least it produces something."
More here.