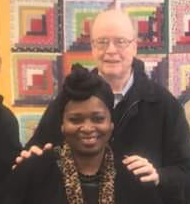 Chalk up another loss for former State Rep. Bob Keeley (and Wanda Simmons). Superior Court Judge Barry Stevens on Wednesday denied their court challenge after Democratic Registrar Patricia Howard rejected their State House petition candidacies for not living in the districts where they sought office.
Keeley, who's lost 10 elections the past decade, wanted to challenge incumbent Jack Hennessy, except he doesn't reside in the North End 127th State House District. Simmons eyed incumbent Chris Rosario in the 128th District that includes the East Side and Hollow while living in the East End.
Keeley and Simmons were part of an odd political alliance to go after the State House incumbents on August 11 who didn't support State Senator Marilyn Moore's run for mayor in 2019 even though Moore never asked them for support.
The good news for Keeley and Simmons is that both would have been crushed by Hennessy and Rosario.
Read the full decision: keeleyruling