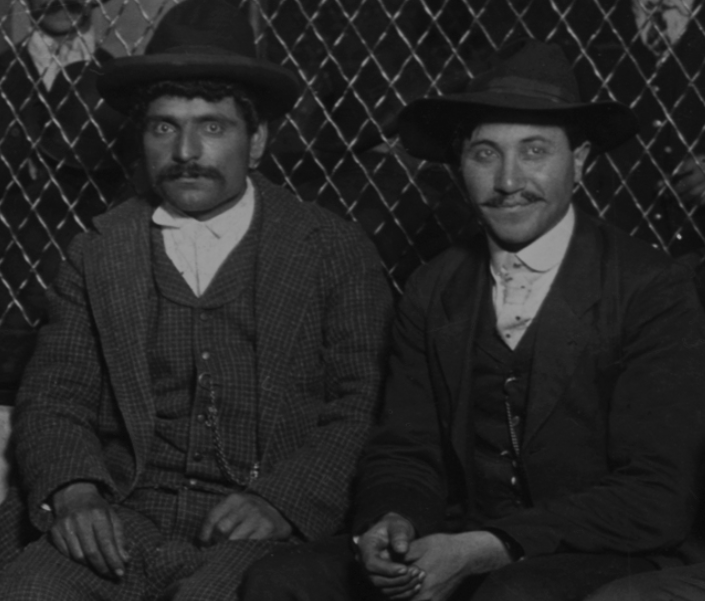 A lot of emotion spurting out there. Plenty of knee-jerk reactions, sometimes to quell the anger, sometimes to save political asses, sometimes because the angry and responsive decision makers ripping down monuments have no stomach or patience for historical context. Let's take down the monument to preserve public safety. When the police station is targeted are you going to implode the building? Is that next?
There's not a soul in history who you can powerwash away the indiscretions that split people apart. Common ground is a useful tool to begin a dialogue. Not everyone gets 100 percent of what they want. They may think they got 100 percent of what they want. That's fine in the cause of compromise.
Winning is relative and always will be.
Some talks broke down this week, or were intercepted, in the scrubbing of the Christopher Columbus statue in Seaside Park, erected by the Italian American community in 1965. In the last week basically it's been former State Rep. Christopher Caruso and former Mayor Lenny Paoletta against the world to craft a compromise to place the statue, and what it means, into historical context. We've spent centuries parsing Columbus, the good, bad and ugly.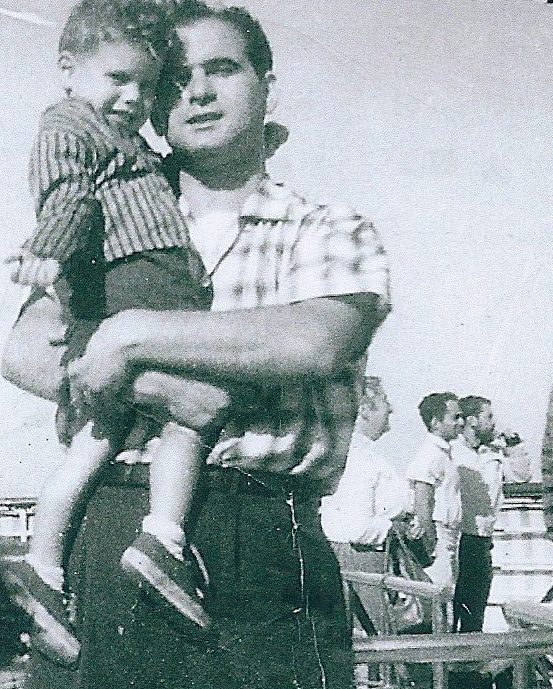 My father Emilio just wanted a chance. Think about traveling across the Atlantic to a place where you didn't know a soul. No one. Not even the person you married. He did that.
He embraced an extraordinary life that began in Sicily, landed him in Bridgeport via Port of New York, and finished out his years in Connecticut.
My father lived off the land.
He was born May 16, 1925 in the village of Mascali, Sicily at the foot of Mount Etna. In November of 1928 Etna unleashed its wrath on Mascali, firing plumes of ash miles high that reached the African continent. The grumpy mountain gave the people of Mascali just enough notice to get out of town. Etna swallowed everything that day. My dad's family lost their house, farmland, crops and livestock. The entire village of Mascali was destroyed.
His parents Leonardo and Regina (Rovagnati) Grimaldi started over. The Grimaldis of Mascali farmed citrus trees–oranges, tangerines and lemons–olive groves, cherry trees, artichokes, eggplant, squash, white figs, peppers, onions, scallions, garlic, broccoli rabe and string beans. They raised chickens, steers and guinea pigs. They squeezed grapes into wine and olives into oil. Wood fired the stove and flames from grapevines grilled the fresh anchovies and swordfish delivered daily by bicycle from Mediterranean markets. Surviving off the land and sea was rugged. The bathroom was the great outdoors and a handful of grass. What the people consumed fertilized the citrus trees, the tree trunks used for back support.
Benito Mussolini pledged Italy's support to Hitler during World War II, then one day an exiled George Patton showed up in Sicily with allied forces and my father's eyes bulged at the site of amphibian crafts entering the island from the Mediterranean Sea. He could not believe his eyes, boats that moved on land. He had never seen modern conveniences such as a car, truck, telephone or a refrigerator.
By the time the allies invaded Sicily in 1942 he was under the required age for military duty in the Italian army, and the man of the house. His father and oldest brother Giovanni were military men assigned to northern Italian and Greek isle posts. Germans, later Brits and then Americans occupied his land. Eventually, they were gone.
My father's first true love was soccer and he toiled in various soccer leagues until a bout with typhoid fever rendered him bedridden and near death.
After the war my father, poor and hungry, was restless for a new life. In 1952, Sabina Fusci took Emily, her 22-year-old daughter, by the hand and escorted her across the Atlantic to Sicily to find a husband. Emily was born in Harrison, New York, to a Sicilian father and Neapolitan mother who had friends in Sicily. Within 10 days of meeting, Emilio and Emily were engaged, within two weeks they were married. They did not consummate the marriage. Emily returned to her home in Bridgeport, leaving Emilio behind until he was cleared by immigration eight months later.
In 1953, speaking no English, my father scratched together enough cash to hop aboard the liner Andrea Doria and entered New York Harbor. Although they did not know each other when married, the union of Emilio and Emily Grimaldi lasted 59 years. In Trump's immigration blasphemy my father would not be allowed here.
Settling in Bridgeport, my father landed work processing milk in the icebox of Mitchell Dairy in Bridgeport and then Borden's Milk Company in Stratford. It was brutal. Although he had no formal education he was good with numbers and worked his way into the shipping department of the company. He never made more than $20,000 a year.
We talked about cultural divides often. Sicilians, he'd say were the blacks of Europe, they were darker skinned, at the bottom of the continent, a short hop to North Africa, with a strong Arabic influence ranging from music to foods to language.
Guinea. WOP. Dago. Greaseball. As a kid I heard smears directed at me. But I heard those other words outside the house and on television–Moolinyan, moolie, tutsoon–to describe blacks. The Sicilian word for eggplant is mulugnana. In Italian grammar it's melanzane. (Italian and Sicilian are different languages.) Tizzone is live coal slanged into an offensive word tutsoon, tootsoon, etc.
I asked my father about those terms. He said in Sicily they were never used offensively. Those phrases started here in the United States by second and third generations. So the genesis was here, not there.
He never used the N word ever. He had been called that here in Bridgeport. Why use it on someone else? Didn't mean in private he'd not hurl one of those other Italian offenses at someone who unnerved him. He was human.
My father lived his life glass half full. Dish of pasta, handful of bread, chased by a sip of red wine. That was it. He felt fortunate. Others were not so fortunate.
It's instructive in these times to provide perspective. Excerpt from Brent Staples, The New York Times: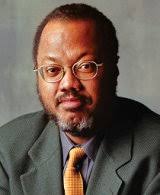 Racist dogma about Southern Italians found fertile soil in the United States. As the historian Jennifer Guglielmo writes, the newcomers encountered waves of books, magazines and newspapers that "bombarded Americans with images of Italians as racially suspect." They were sometimes shut out of schools, movie houses and labor unions, or consigned to church pews set aside for black people. They were described in the press as "swarthy," "kinky haired" members of a criminal race and derided in the streets with epithets like "dago," "guinea"–a term of derision applied to enslaved Africans and their descendants–and more familiarly racist insults like "white nigger" and "nigger wop."

The penalties of blackness went well beyond name-calling in the apartheid South. Italians who had come to the country as "free white persons" were often marked as black because they accepted "black" jobs in the Louisiana sugar fields or because they chose to live among African Americans. This left them vulnerable to marauding mobs like the ones that hanged, shot, dismembered or burned alive thousands of black men, women and children across the South.

The federal holiday honoring the Italian explorer Christopher Columbus–celebrated on Monday–was central to the process through which Italian Americans were fully ratified as white during the 20th century. The rationale for the holiday was steeped in myth, and allowed Italian Americans to write a laudatory portrait of themselves into the civic record.

Few who march in Columbus Day parades or recount the tale of Columbus' voyage from Europe to the New World are aware of how the holiday came about or that President Benjamin Harrison proclaimed it as a one-time national celebration in 1892–in the wake of a bloody New Orleans lynching that took the lives of 11 Italian immigrants. The proclamation was part of a broader attempt to quiet outrage among Italian Americans, and a diplomatic blowup over the murders that brought Italy and the United States to the brink of war.

The lynchings of Italians came at a time when newspapers in the South had established the gory convention of advertising the far more numerous public murders of African Americans in advance–to attract large crowds–and justifying the killings by labeling the victims "brutes," "fiends," "ravishers," "born criminals" or "troublesome Negroes." Even high-minded news organizations that claimed to abhor the practice legitimized lynching by trafficking in racist stereotypes about its victims.
Full story here.