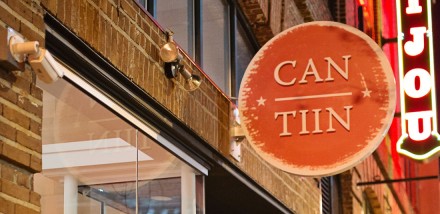 Can Tiin, a French Vietnamese bistro on Fairfield Avenue, has closed, marking another recent casualty of the Bijou Square redevelopment Downtown. The Bijou Theatre and Two Boots Restaurant are also recent closures although a new restaurant is preparing to fill the Two Boots space shortly.

Pronounced Can-Teen, a sign alerts customers of its closure. Several restaurants have come and gone in the area the past several years. Developer Phil Kuchma has managed to attract new restaurant operators following closures. He's had success with the housing component of the project luring young professionals Downtown attracted by the favorable rental prices than lower Fairfield County.
More on this from CT Post Assistant Business Editor Keila Torres Ocasio here.