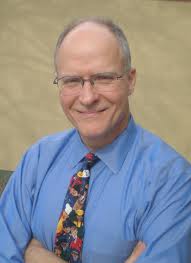 Connecticut's Working Families Party, with three of its members on the Board of Education, is doing its best to torpedo Superintendent of Schools Paul Vallas from serving another academic year. Vallas says he'd like to stay on the job another year as school board members continue moving through a ponderous process of evaluation. Talk about paralysis by analysis. The elected BOE, reseated for more than five months following a special election ordered by the Connecticut Supreme Court that invalidated state control of schools, is moving at bureaucratic pace to vote on Vallas' contract. That's just fine in the short term for the WFP because they want him banished to parts unknown.

Democrats on the school board generally hold a hair-thin 5-4 majority over the WFP coalition that want Vallas' pelt. It begs the question, even if Vallas is not renewed for another year would the WFP coalition approve any school super candidate supported by the majority? Is this really a case of they're for it so we're against it? Nothing like a little cooperation, right. The school board may actually vote to extend Vallas' deal within two weeks.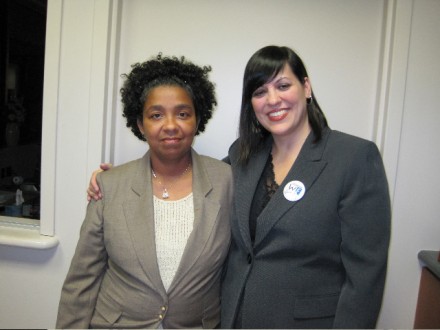 The WFP has scheduled a news conference for Monday (today) at 4 p.m. at Harding High School to explain why they want Vallas out. WFP media alert:
Parents of students at schools run by corporate reformer Paul Vallas–including Bridgeport, Connecticut, where he is the current interim Superintendent, and Chicago, where he was CEO of Public Schools from 1995 to 2001–will speak out about the negative impact he has had on their children's education. They will urge the Bridgeport Board of Education not to renew Vallas' contract, which the Board is scheduled to vote on at the March 11th meeting.

Paul Vallas is paid a quarter-million dollars a year in a city where the average household income is barely an eighth of that–as a part time job. He is also paid exorbitant fees for consulting. He has a $1 million contract with the Illinois state department of Education, and a $18 million contract with the City of Indianapolis. He has awarded $13 million in no-bid contracts to his friends and former coworkers while demanding cuts to the schools. He has cut supply budgets in half, and run up huge legal bills.
Former State Senator Ed Gomes and current WFP Board member Sauda Baraka are expected to join Gloria Warner, parent of Chicago public school student and JoAnn Kenedy, parent of two Bridgeport public school students, to explain their Vallas opposition.
The general majority of five on the BOE are Democrats Jacqui Kelleher, Tom Mulligan, Leticia Colon, Hernan Illingworth and Ken Moales. The minority voting coalition consists of Baraka, Maria Pereira, John Bagley and Bobby Simmons.
Vallas supporters say in the year-plus he's been on the job he's issued budget discipline, cut administrative fat, built stronger relationships with area universities, shepherded new school construction, initiated a modern textbook program and enhanced school security. Jessica Martinez, a school parent, issued a statement in support of Vallas from the education support group Parents For Progress, claiming the WFP is making up stories.
This is nothing new for the Working Families Party, who from 2009-2011 served on a Board of Education that repeatedly ran up multi-million dollar deficits, laid off teachers and oversaw a school district with the lowest student achievement results in the State.

Since returning to the Board of Education this fall, the Working Families Party has gone right back to their political antics–offering nothing but obstruction, repeated political attacks and petty fighting–but not a single solution or idea for students. This most recent attack is just another example of them putting their own political fights before what's best for students.

As parents of children in Bridgeport public schools, we strongly condemn this petition. Prior to Mr. Vallas's arrival, Bridgeport schools faced a crippling budget deficit and devastating cuts in education. In his short time leading our school district, Mr. Vallas has closed an $18 million budget deficit and made a series of improvements that directly impact students.

Our schools are finally on a path toward progress and improvement. Yet, this is exactly the kind of progress that the Working Families Party is trying to obstruct. "It's clear that the Working Families Party's only goal is to prevent progress in Bridgeport schools. They are playing political games with our children's education and future. They have no solutions to offer. All they're offering is more of the status quo that has failed our kids for years," said Parents for Progress member, Claudia Phillips.

As Bridgeport parents, we also take issue with the misleading claims that parents are organizing a rally at Harding High School to support the firing of Supt. Vallas. The PTSO president of Harding High School was not even informed that such an event would take place at his school. Furthermore, the District PAC president Ondrea Moore had the following to say: "Paul Vallas has been working hard for a little more than a year. He has made great progress in a short time. We need to work together to reform our school system, not simply obstruct. We need Vallas."

Finally, we are Bridgeport parents and no one–especially not a political party aligned with anti-progress, special interests–can speak for us.
The full school board is scheduled to meet Monday night (tonight) at 6:30 at the Aquaculture School, 60 St. Stephens Road. Agenda follows:
1. Call to Order

2. Pledge of Allegiance

3. Roll Call

4. Approval of Board Minutes

5. Student Representative(s) Oral Report

6. Chairman's Report

7. PAC President's Report

8. Public Comment(s)

9. Committee Reports

10. Superintendent's Agenda

11. Old Business
• Technology Update–Donald Kennedy
• Bell Times Update–Donald Kennedy
• Good Schools Bridgeport Foundation

12. New Business
• Presentation & Approval of 2013 – 2014 Capitol Budget Request
• Teacher Attendance
• Approval of Summary of Parent Engagement Policy
• Approval to expand School Based Health Centers in Alliance District
• Approval of the site for the New Harding High School