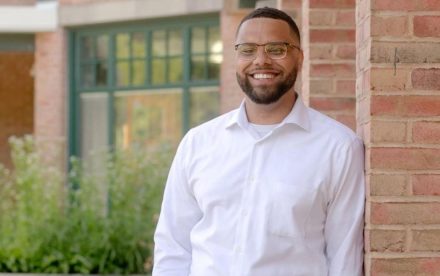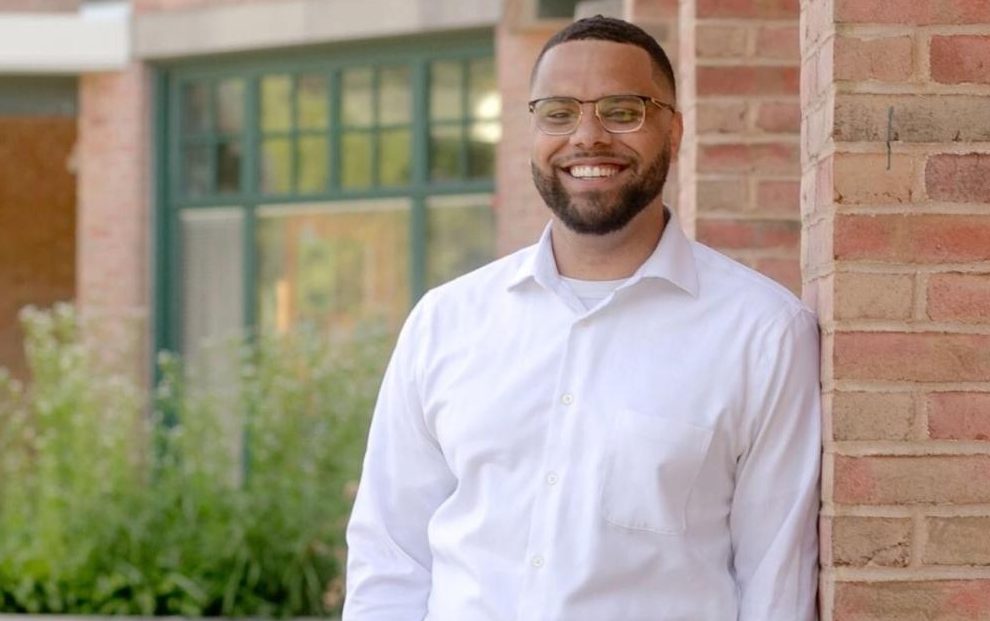 Bridgeport's longest-serving State House member Jack Hennessy is facing a stern Democratic primary test from newly-minted constituent City Councilman Marcus Brown whose West Side residence was stealthily carved into the predominantly North End 127th District in the recently conducted state redistricting map.
Talk about pulling out a magic marker. Brown's home on Capitol Avenue is shoe-horned into the district.
This one is causing a stir politically. Brown, months ago, told Hennessy he'd support his reelection.
What changed? Brown political allies who control the endorsement assert they want new blood in the district that can work more collegially with the city's nine-member delegation, the largest in the state. Pols say Brown will snag the endorsement over Hennessy covering three town committee districts. If that occurs Hennessy will petition to force a primary.
Hennessy, for one, is ripping angry Brown welched on the commitment and is sharing that with just about anyone willing to listen. As a salvo, former State Rep. Chris Caruso has signed on with the Hennessy campaign as his treasurer. Caruso, an old-school pol, places a premium on political veracity. He views Brown's run as blisteringly ambitious.
Be prepared for crackling brickbats. And maybe in both camps multiple shots of Hennessy on the rocks.
Two years ago, positioned nicely next to Joe Biden on an outlier primary ballot, Brown ran competitively with the walk-in vote against State Senator Marilyn Moore who benefited from thousands of voters who cast an absentee ballot during the health pandemic.
Rather than trying another attempt during a conventional primary against strong, four-term incumbent Moore in the city-suburban district, Brown is gearing up for a run in a manageable Bridgeport-exclusive district.
Adding to the drama, Hennessy supported Brown over incumbent Moore in the 2020 primary. Hennessy backed Moore's successful 2014 primary over incumbent Anthony Musto. Hennessy and Moore had a falling-out attributed to Moore's political aloofness and failure to build relationship bridges, according to Hennessy. Hennessy is not alone in that assessment of Moore among Bridgeport's legislative delegation.
This primary is zesty to watch featuring generational candidates among changing demographics.
News release from Brown
Bridgeport City Councilman Marcus Brown has announced his candidacy for State Representative of the 127th District. As President Pro Tempore of the Bridgeport City Council, Brown understands the important role that our state legislative delegation plays in bringing state resources to our community.

Among Brown's many accomplishments on the City Council, Brown was the leader in passing and expanding the senior tax relief program in the City of Bridgeport. Brown also led the charge as Ordinance Committee Co-Chair to investigate and address the then predatory foreclosure practices of the WPCA. As a state legislator, Brown will prioritize bringing state funding to Bridgeport for our schools, to address flood mitigation, and to reduce the property tax burden on our taxpayers.

"The people of Connecticut's 127th District, like the rest of Bridgeport, want their fair share of state resources to fund our schools, lower the mil rate, build infrastructure, address flooding issues, and more," said Marcus Brown. "I pledge that as a State Representative, I will work hard to bring resources back to my district to address the needs of the North End and ensure that my constituents are heard in Hartford. My record on the City Council demonstrates my ability to work collaboratively with others to get things done for the people who elect me."

As Co-Chair of the Ordinance Committee, Brown is spearheading an effort to once again expand senior tax relief for low and middle income seniors throughout the City of Bridgeport. Brown has also been a leader on addressing the safety issues posed by ATVs and dirtbikes throughout our city.

Brown currently serves as President Pro-Tempore of the Bridgeport City Council and Co-Chair of the Ordinance Committee. Brown is a life-long resident of Bridgeport and graduate of Central High School.