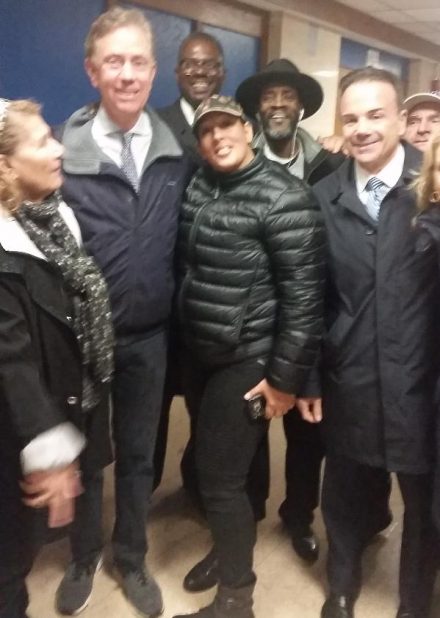 Despite the rain, turnout in Bridgeport is heavy for a gubernatorial cycle and will run ahead of four years ago. At the midpoint of voting at 1 p.m. all city precincts were running ahead of the pace of the 2014 election turnout that saw Democrat Dan Malloy defeat Republican Tom Foley for a second term carried by urban voters.
Turnout across Connecticut is generally up from four years ago led in part by hundreds of thousands of new voters, an open seat for governor and the inflammatory national political environment.
Around noon Democrat Ned Lamont and his wife Annie were greeted at the old Harding High School on Central Avenue, where voting is taking place, by Mayor Joe Ganim, U.S. Senator Richard Blumenthal, Town Chair Mario Testa and other officials.
Lamont needs a heavy urban turnout to defeat Republican Bob Stefanowski. The polling aggregate shows a tight race for governor.
The Bridgeport political operation got off to a slow start healing from Lamont's victory over Ganim in the Democratic primary, but things kicked into place the last several weeks with a strong mobilization effort.