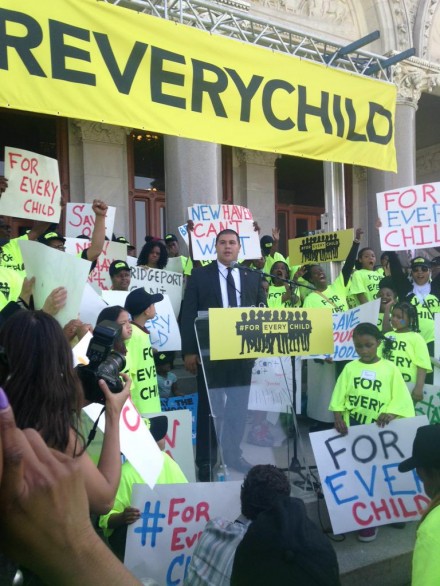 From Kathleen Megan, Hartford Courant:
On a picture-perfect Thursday, hundreds of children, parents and grandparents donned chartreuse T-shirts and danced, shouted and pumped their signs at the Capitol to urge legislators to put money in the state budget to expand the number of seats available in charter schools.
"We're here together because of an urgent truth," said Christopher Mercer, a parent from Bridgeport who has a kindergartner on multiple charter school waiting lists. "The Connecticut state legislature is about to deny 861 public students access to a great public charter school."

The event drew about 1,000 participants from as far away as Brooklyn, N.Y. , and Boston.
Full story here.