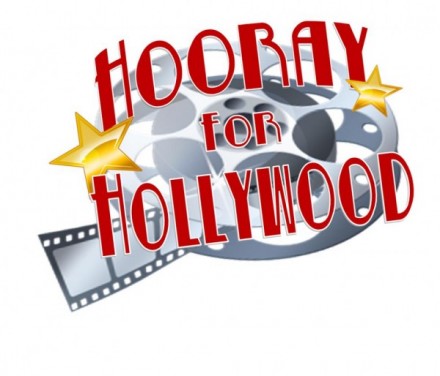 The Bridgeport Theater Company is launching a new season in partnership with the Downtown Cabaret. Check it out:
BRIDGEPORT THEATRE COMPANY PRESENTS "HOORAY FOR HOLLYWOOD"

After a successful first season, Bridgeport Theatre Company is ready to enter their second season! BTC kicks off their "It Takes 2: 2011/12 Season" with this year's annual benefit concert "Hooray for Hollywood." This one-night-only gala performance takes place on Friday Aug 26th at 8:30pm on the stage in their new home, Downtown Cabaret Theatre @ 263 Golden Hill Street, Downtown Bridgeport.


Featuring a cast of 50+ performers from in and around Fairfield County including Heather Abrado, Bill Adams, Ricky Altamirano, Scott Bartelson, Michelle Beaulieu, Taylor Berlin, Jim Buffone, Christian Cardozo, Maxine Carrion, Elayne Cassara, Lisa Dahlstrom, "Sassy" Jim Devivo, Dante DiFederico, Jessica Ferraday, Evelynne Fulda, Marie Fulda, Michelle Funaro, Sophia Gall, Khallid Graham, Debra Hanusick, Fiona Kernen, Aubrey Kyburz, Emma LaPlace, Tony Leone, Cassandra Lindsey-Williams, Ryan Little, Maria Marquez, Charlotte Masi, Christy McIntosh, Jenifer Menedis, Eli Newsom, Miguel Padilla, Maggie Pangrazio, Jason Parry, Catherine Pelkey, Kevin Pelkey, Kristin Pellino O'Brien, Ashley K. Peterson, Laura Piacenza, Mike Reppucci, Jessica Reynolds, Sean Reynolds, Brian Michael Riley, Ian Riley, Kristina Rizzardi, Matthew Sherrod, Jimi Winter, Lou Ursone, Heli Vaher, Alisson Wood, and Melinda Zupaniotis.

The ticket price includes pre-show hors d'oeuvres, the show itself and so much MORE! All proceeds from this event will support the funding of their 2011/12 season, which includes Hairspray, The Laramie Project, Lend Me a Tenor, and The Music Man, a New Works night and many other community events. This one-night-only gala concert and annual fundraiser, featuring music from Hollywood movies and movie musicals is a not-to-be-missed event. The evening is complete with a host of exciting silent auction items, complimentary food from popular local restaurants and a live band. This extravaganza is the start of their 2011/12 Season in their new home at the Downtown Cabaret Theatre! The old-school Hollywood ambiance will make you feel like you've stepped right onto the set of an MGM big-budget musical. You might even see a star or two!

Tickets are $35 and include admission to the show with reserved seating, pre-show party with complimentary food and a cash bar which includes beer/wine/soft drinks/snacks. Concessions will be available for purchase throughout the event. All ages are welcome! Doors open @ 7pm for complimentary pre-show hors d'oeuvres, cash bar, and silent auction bidding. Show begins @ 8:30pm. To order tickets you can log onto www.BridgeportTheatre.org or call 800.838.3006. This concert is being produced in support of BTC's 2011/12 season. All proceeds from the evening go directly to supporting their upcoming productions. A portion of the ticket price is tax-deductible to the fullest extent of the law; BTC will send tax receipts/letters via email after the event. Bridgeport Theatre Company was founded in May 2010 by a group of Connecticut-based performing artists. For additional information about Bridgeport Theatre Company and directions to the theatre, visit www.BridgeportTheatre.org.