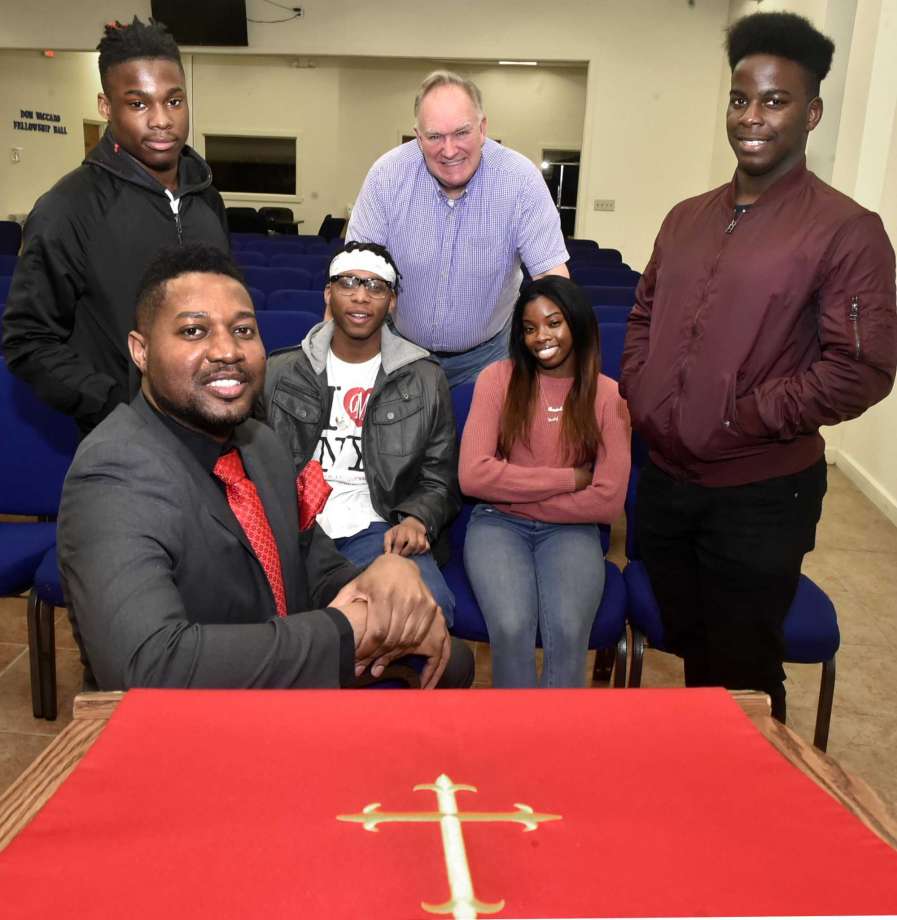 From Ed Stannard, Hearst Media:
Gaston, senior pastor of Summerfield United Methodist Church in Bridgeport and associate director of admissions and recruitment at Yale Divinity School, leads the group of more than 35 young people from New Haven and Bridgeport in a program called Youth with a Purpose. The 5-year-old program, which meets three times a week, is sponsored by Gaston's church and First Calvary Baptist Church in New Haven, where the Rev. Boise Kimber is senior pastor.

"He taught me that I shouldn't let others' ideas … and their stereotypes determine my future," Harris said of Gaston. He has helped her in "becoming the woman that I am today," she said.

"It's a very great opportunity for us to show Dr. Gaston that we do have potential in the community," said Thomas James, 19, who lives in New Haven and attends Housatonic Community College in Bridgeport.

"Out here in the street (it) is not a big thing for us. … It's really tough for the youth to do a lot of things around their community, to play football or play basketball because you never know when things could happen," he said.
Full story here.