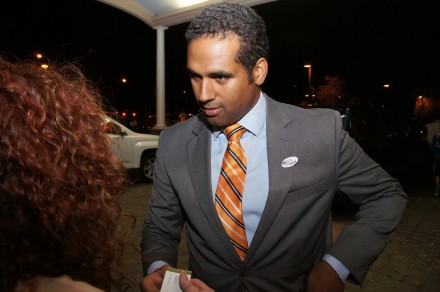 The annual organizational meeting of the Board of Education chaired by Mayor Joe Ganim is scheduled for Monday, 5:30 p.m. in Room 305 of City Hall. The board now has a full nine members with Ganim's recent appointment of Republican John Weldon to fill the vacancy of Kevin McSpirit. Dennis Bradley, Joe Larcheveque and Ben Walker have served as chair, vice chair and secretary, respectively. Bradley says he will seek another year as chair.

In a Wednesday email to Bradley, Larcheveque and Walker, board member Maria Pereira asserts the board has conducted business in violation of board policy in lieu of an organizational meeting.
Historically, the Organizational Meeting has immediately preceded the first regular meeting in December. The Board voted unanimously that our first Regular Meeting is scheduled for Tuesday, December 12, 2016, however we held two special meetings on Monday to address a variety of issues in violation of board policy.

Board Policy 9321a states "The Annual Organizational Meeting of the elected board shall be held on the first meeting of December," therefore the special meetings held on Monday, December 5th to discuss a multitude of topics was held in violation of board policy because the 5:00 PM meeting was called as the first meeting of December.

Mr. Bradley, as Chair (former chair) of the BOE it was your responsibility to be knowledgeable about our Board Policies and to ensure they are adhered to. Your repeated failure to adhere to CT state statutes, Board Policy, the FOIA and Robert's Rules of Order has served as the hallmark of your tenure as Chair of the BOE.

The Organizational Meeting must be called immediately. As of right now, there is no Chair, Vice-chair, Secretary or Committee Chairs.
Bradley scheduled the organizational meeting after receiving Pereira's email. The board has experienced a tumultuous 2016 with Bradley calling for a boycott of regular meetings until the resignation of Pereira who he describes as a dysfunctional force on the board. Pereira, elected with Bradley to a four-year term last year, is not resigning. Bradley has cherry picked special meetings to conduct board business. If he's reelected chair will that process continue?
Bradley says if he's reelected chair with a full nine members as well as a new acting school chief in place, Aresta Johnson, starting the new year he hopes for some board stability to resume regular meetings. But with a caveat: no more hostile meetings deep into the night.