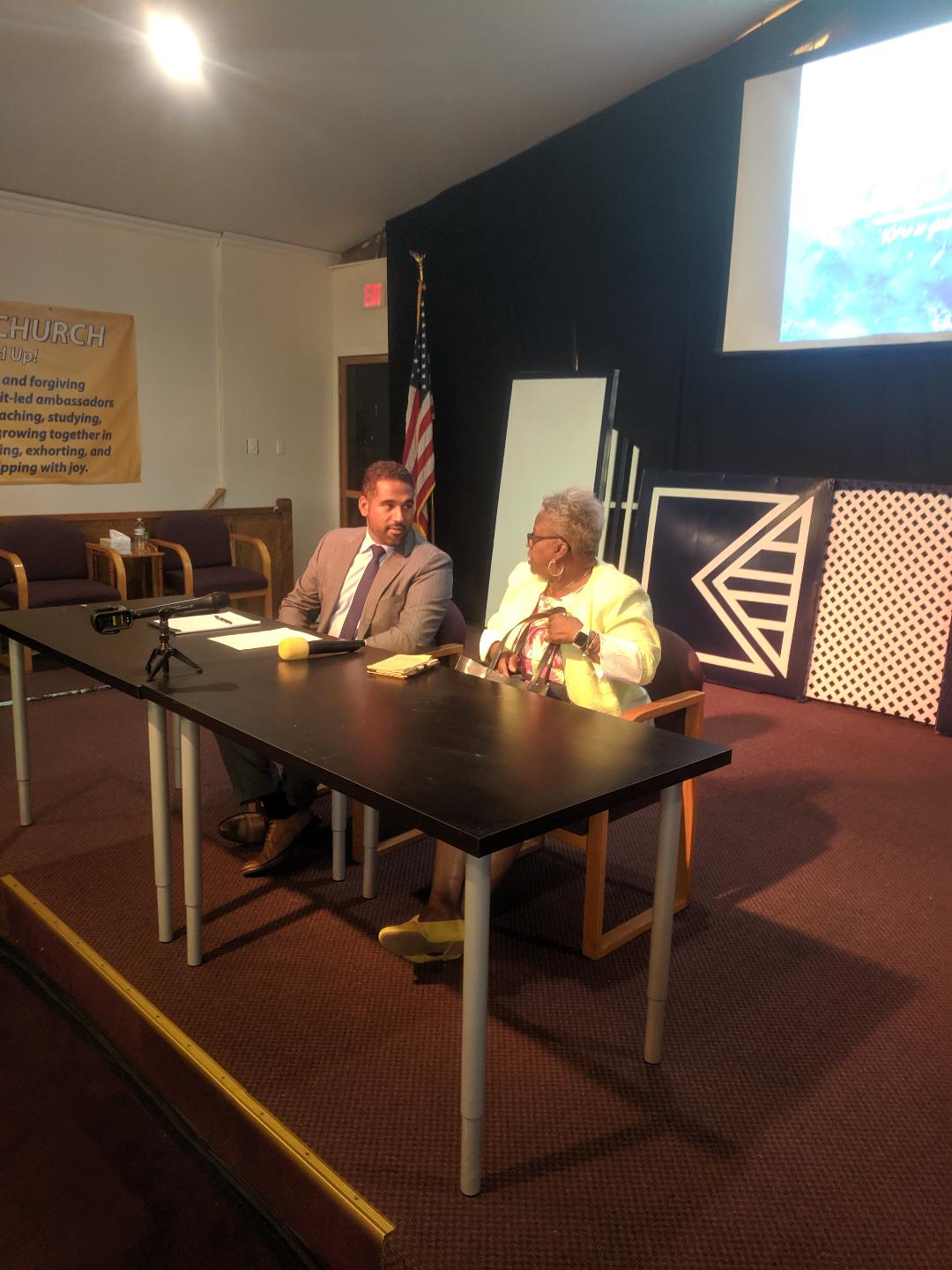 State Senator Dennis Bradley, an attorney, declared Monday night that if officials with PSEG that built a gas-fired power plant in the South End do not resolve issues regarding a Community Environmental Benefits Agreement with the city he will bring a lawsuit.
Video courtesy of Steve Krauchick, Doing It Local.
From Ethan Fry, CT Post:
A group of community leaders are considering legal action over what they say are broken promises by city officials and the company that built a gas-fired power plant in the city's South End.

The plant–Bridgeport Harbor Station 5–went online this year.

At an official opening last month, city officials and representatives of the company, Public Service Enterprise Group, said the project employed dozens of city residents and has been credited for a bump in the city's tax base.

But the Council of Churches of Greater Bridgeport and other religious leaders said the company didn't live up the promises outlined in the 2016 agreement it signed with the city, and have triggered a dispute-resolution section of the pact to force confidential negotiations.

Those negotiations have been fruitless, they said Monday during a meeting inside the Shiloh Baptist Church on Broad Street attended by state Sens. Marilyn Moore and Dennis Bradley, who promised to look into the issue as well.
Full story here.
Language in question: