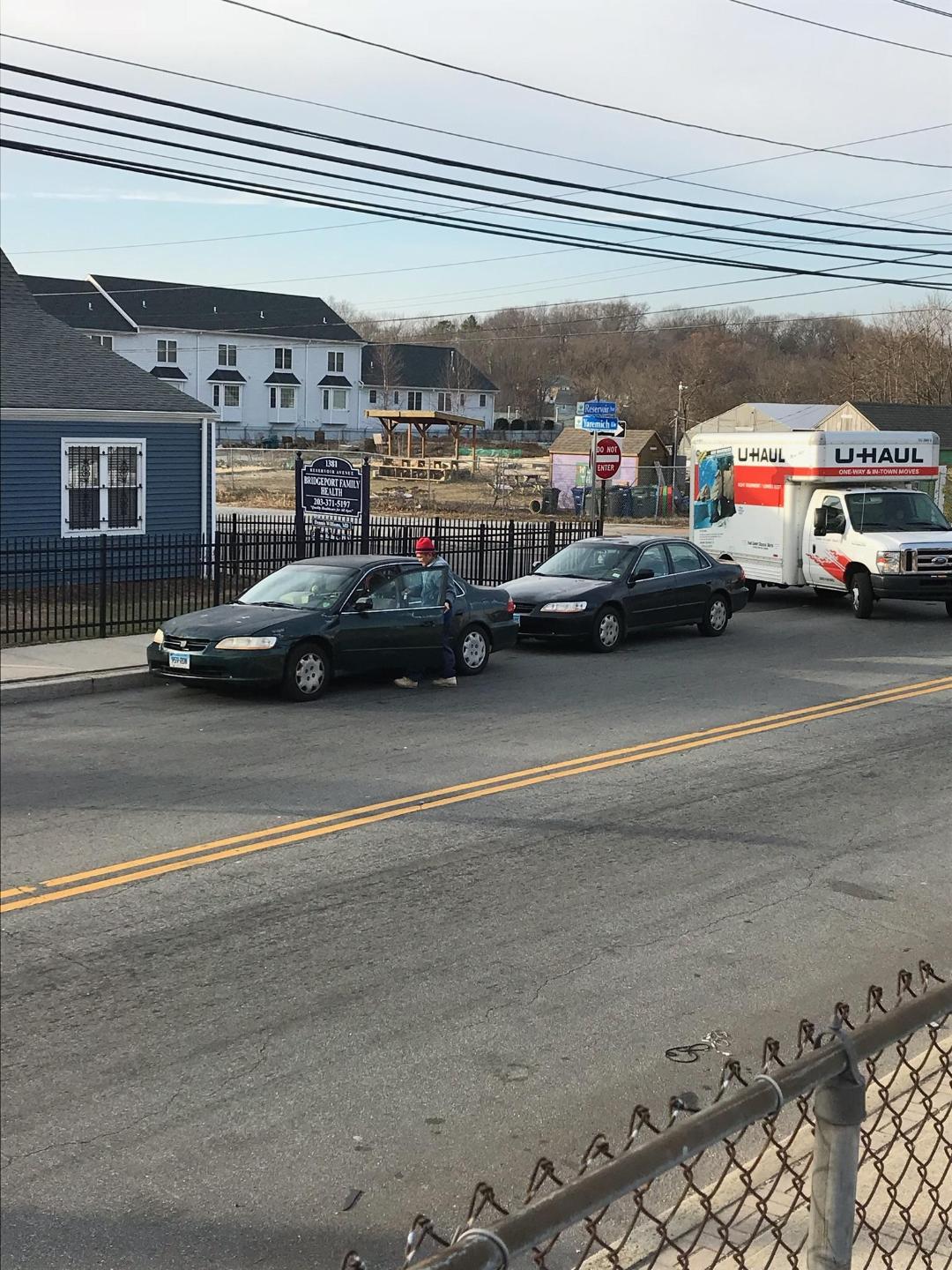 Dr. Dennis Williams operates Bridgeport Family Health, a busy primary care medical practice that serves medicaid families on Yaremich Drive, an artery that was transformed into a one-way street by the Board of Police Commissioners against the advice of the city's Engineering Department. The police commission had initially ruled against the request then reversed itself for the change.
The move has caused safety concerns echoed by a number of OIB readers, the medical facility and adjacent Reservoir Avenue Farm alarmed by the sequence of events triggered by City Council member Rosalina Roman-Christy who prevailed upon police commissioners to convert Yaremich Drive one way as a safety measure for emergency vehicles. Opponents to the move argue it's had the opposite impact to area streets. Engineering asserts there's no safety benefit for converting Yaremich one way, according to documents reviewed by OIB.
Bridgeport Family Health lost access to its own parking lot from Reservoir Avenue forcing patients to drive one-half mile via back streets they are not familiar with and must now park and unload along a busy Reservoir Avenue.
Monday night Williams brought his concerns to the City Council with a timeline of events he shared with OIB. "This is a tragedy waiting to happen," he says.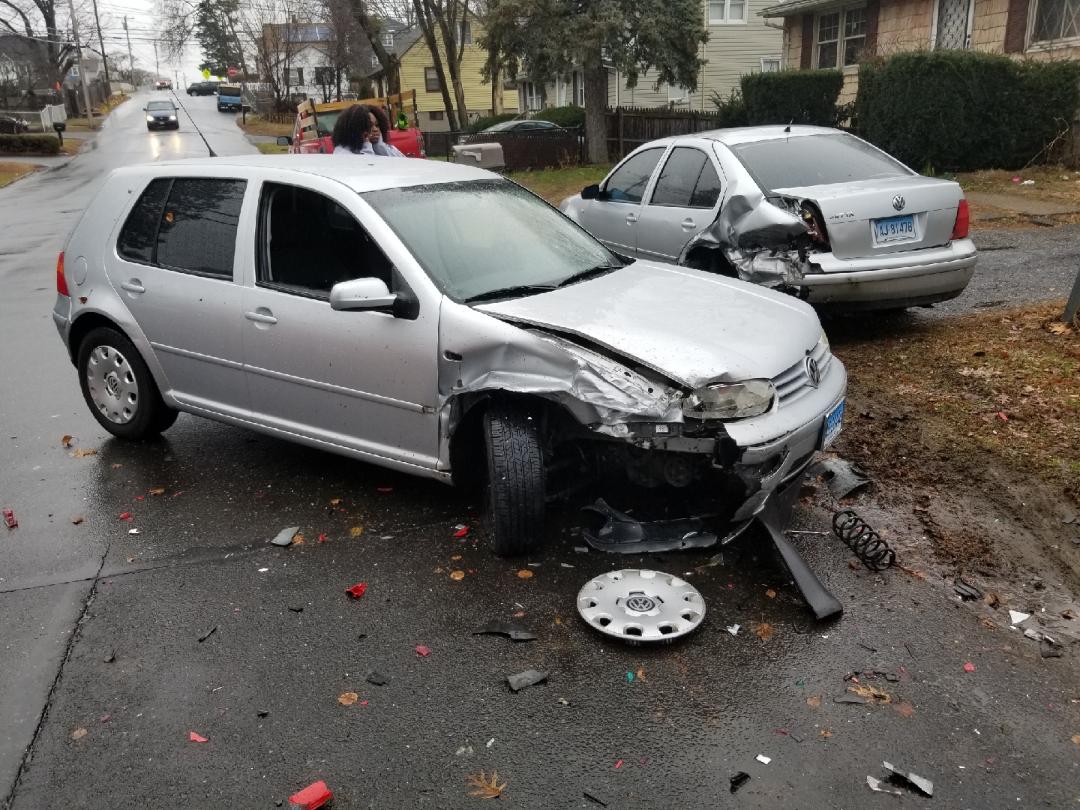 I am hoping to expose the power of politics that was the driving force behind the Yaremich Drive change to a One Way street on 12/5/18 and the unintended but dangerous results of the change.

I am providing the time line and documentation that sheds light on the political power play that allowed this dangerous change to take place. It is my opinion that it demonstrates that the change was the direct result of the political power by Council member Rosalina Roman-Christy for her own personal gain at the expense of the community she is supposed to represent. It will also show that there was never any community input/discussion prior to her actions and that Ms. Christy kept the decision quiet for some months after her communications with the Board of Police Commissioners.

2/18 – Request made to Board of Police Commissioners by Council member Rosalina Roman-Christy to change Yaremich Drive to a One Way street and referred to Engineering Dept

6/28/18 – Engineering Dept Report – NOT RECOMMENDED – advise AGAINST changing Yaremich Drive to One Way specifically citing "converting Yaremich Drive to One Way operation will increase the vehicle speeds along Yaremich Drive and will increase volume of traffic along Soundview Ave. Layout of of the existing surrounding local roadway network does NOT favorably support Yaremich drive one way conversion" (REPORT ATTACHED)

7/17/28 – Board of Police Commissioners Meeting – As done almost every time for major traffic changes the board follows the expert recommendations of the Engineering Dept and REJECTS request to change Yaremich Drive to One Way. (Minutes Attached)

8/21/18 – Board of Police Commissioners Meeting- Council member Rosalina Roman-Christy attends meeting and is although not on agenda is given permission by the BOPC to speak re: the Yaremich Drive Rejection – the minutes of the meeting provide no content regarding her discussion with the BOPC (the minutes do reflect summaries of what other presenters said). The BOPC votes to overturn their prior rejection of changing Yaremich Drive to one way – and ignoring the expertise of their own Engineering dept votes to allow Yaremich Drive to be changed to a One Way Street. (Minutes Attached)

8/21/18 – 11/21/18 – For 3 MONTHS Despite knowing Yaremich Drive has been approved for a One Way Street change Council member Roman-Christy makes no attempt to notify her community or even those on Yaremich Drive of the change and Ms. Christy may have even attended multiple Reservoir NRZ meeting and did not inform the NRZ of her meeting with the BOPC and the 8/18 BPOC meeting that made Yaremich drive a One Way street.

12/5/18 – One Way streets placed on Yaremich WITHOUT any notice to residents/business on that street or the community

1/19 – City of Bridgeport APPROVES request to return Yaremich Ave to a TWO WAY street. — Now all the BOPC needs to do is follow the expertise of their own Engineering Dept and do the right thing and return Yaremich Drive to a TWO WAY STREET

UNINTENDED BUT DANGEROUS RESULTS:
The Reservoir Ave Farm has also lost access to its parking from Reservoir Ave and the same danger of people parking and unloading on Reservoir Ave will occur during their busy farmer markets.

A significant increase in traffic volume on Soundview Ave that has already resulted in accidents since the change 12/5 (see picture attached) and an accident already reported on Yaremich Drive 12/9/18

Multiple people have informed me the prior decision was completely a political deal in an election year. Unfortunately I am concerned some of the members of the Police Board of Commissioners feel they must vote based on power politics instead of the merits of community safety and community needs.

I am hoping that the safety of the community and the safety of my patients take precedent over the dark powers inside the world of local politic. Shedding light on the facts may help the Board on Police Commissioners do the right thing at the next meeting in February.