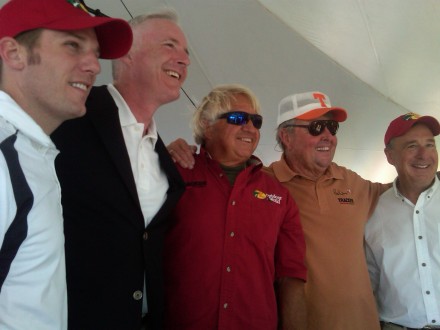 Skeptics have been waiting for concrete proof Bass Pro Shops is happening. The concrete has started. As trucks have begun to pour concrete footings for construction of Bass Pro on the Steelpointe Harbor redevelopment area, the mega outdoor retailer's founder and chief executive Johnny Morris will be in Bridgeport December 11 as the featured speaker at the annual dinner of the Bridgeport Regional Business Council at the Downtown Holiday Inn.

More than 300 tickets have been sold for the dinner and event organizers expect to pack the Holiday Inn ballroom.
Morris was in Bridgeport the summer of 2012 when hundreds of enthusiastic supporters gathered under a tent in the East Side redevelopment area to celebrate the public announcement of the nation's largest outdoor retailer constructing a 150,000-square-foot store expected to create 150 construction jobs and 300 full- and part-time positions as a major anchor tenant on the 50-acre area of the East Side sandwiched by Downtown and Pleasure Beach in the East End.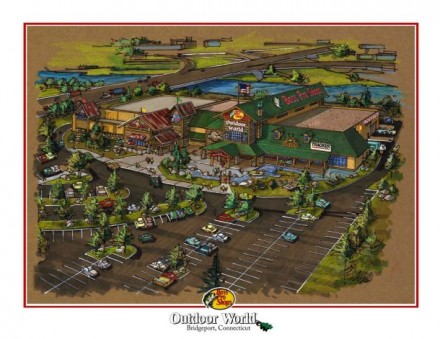 Fishing guru Jimmy Houston, who's smooched a number of bass on his television shows, reeled in the crowd that day with his folksy charm declaring "the best fishing and hunting store in America will be right here!" Some snags in the Bass Pro development process delayed the projected opening but with concrete being poured Steelpointe Harbor developer Bob Christoph says Bass Pro is on track for a fall 2015 opening.
Hey, what's another year considering the redevelopment of the East Side was first proposed by Mayor Lenny Paoletta in 1983?