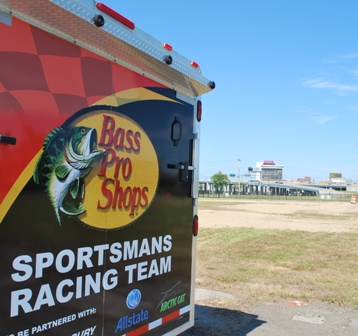 City, state and federal officials today (Sunday) will formally announce Bass Pro Shops as a major anchor tenant for the Steel Point development area on the East Side. Nancy Hadley, who served as director of economic development during the John Fabrizi mayoral years, was a key figure in the city gaining control of the land area in 2007. She shares her perspective on what the Bass Pro Shops announcement means.
This is a strong first retail announcement! Destination retail has been one of the important components of the development of the peninsula. So is the 3000-foot public boardwalk that has all of the required permits in place. BPS attracts other top-shelf retailers. BPS isn't like REI in Fairfield; not even close. BPS is the 'Disneyland' of outdoor sporting retailers; real destination quality.


Given all the public money that has gone into the peninsula already, the yacht club and slips must be open to the public. Pequonnock and MOVE were private clubs unwilling to become public. As for the Oyster Company, they needed to be tucked under I-95. Who would want to walk around a 3000-foot boardwalk with shops and concerts in the plaza and be next to a huge pile of smelly oyster shells? Yes it's expensive but so was the creation of Baltimore Inner Harbor and Boston Faneuil Hall.

It is very sad that several neighborhoods were destroyed on the peninsula to make way for 50 acres of job and tax generation. Urban Renewal will always leave a hurtful set of memories. Please remember, 2007 was the year when the City actually got control of the entire peninsula. It took the DPUC to order the condemnation of the seventeen acres UI controlled valid before the developer could be held accountable for performance. Therefore the last five years has been the crucial period for real focus on development which spanned the worst financial meltdown since the Great Depression. So Sunday is a big deal!

Floating the Tax Increment Bonds will be the next huge milestone to achieve. There is lots of infrastructure work that needs to be done on and under that 50 acres. The TIGER II money will construct the realignment of Stratford Avenue including the separation of the storm and sewer lines across the peninsula. Step by step.

I will be there Sunday afternoon with a huge smile and lots of pride. Congratulations to the Mayor and Governor. Welcome also to David Kooris–a great time to take the helm of OPED! It is finally Bridgeport's time!