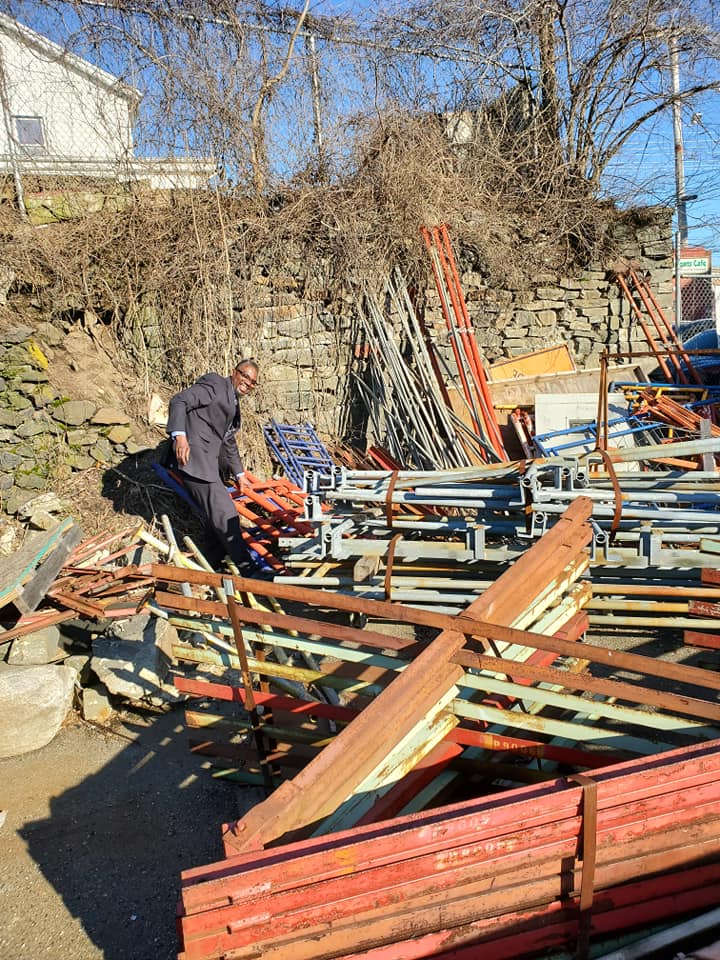 Permeating his eclectic persona, Democratic Town Committee member Tony Barr has a way of baring it all. Ask him a question and he'll zone into a stream of consciousness that, well, is Tony-speak. Check out a taste of Tony in video below.
He says he's running for mayor in November on the New Movement Party line that was occupied by his late friend Charlie Coviello in 2015. In that mayoral race, won by Joe Ganim, Barr finished dead last, 24 votes citywide, in a seven-person field. What will be different this time?
"The New Movement Party is alive and well. My victory will be for Charlie Coviello and people of our city."
Coviello, who recently passed away from cancer, was a city employee hired by Ganim. Barr and Coviello bonded in the unique world of Bridgeport government and politics. Barr is African American, Coviello Italian American.
Barr writes on his Facebook page:
"Generations for 183 years for our people Latinos and African Americans and we only vote for Italians or Irish in Bridgeport! Not this election in Bridgeport! Real change will take place in Bridgeport."
Bridgeport became a city in 1836. Since that time about 50 or so have occupied the mayor's office, all of them white males except for Mary Chapar Moran, a white woman of Syrian descent, just to correct the record with Tony.
Soon this sleepy mayoral cycle will kick up in earnest likely next week when Ganim is endorsed for another four-year term, followed by a challenge by State Senator Marilyn Moore, an African American, whose campaign operation will fan out across the city to bank the necessary signatures to qualify for a September 10 Democratic primary.
Meanwhile, for some levity and unplugged talk there's always Tony Barr with something to say.