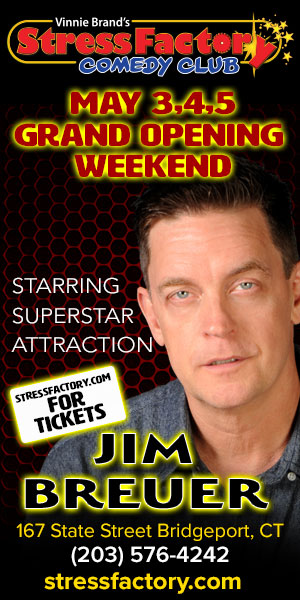 No longer must you attend a City Council meeting for a good laugh in Bridgeport. Vinnie Brand's Stress Factory comedy club celebrates its grand opening May 2, followed by a number of funny people on tap in the initial weeks including Jim Breuer, Gary Owen and Andrew Dice Clay. Bada bing!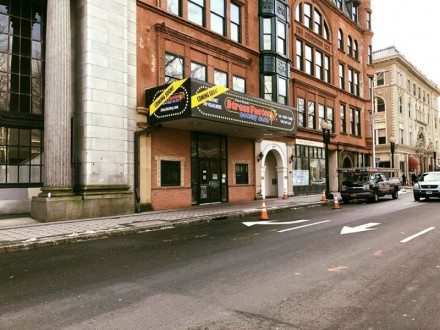 The area around McLevy Green Downtown is undergoing a brighter face with a growing entertainment district that includes Harlan House beer hall, new housing and comedy club opening soon.
"We're so excited to have them next door to us" Brand told the Connecticut Post recently. "The two venues complement each other very nicely. We expect people will be heading into Harlan Haus after our show, hanging out for another hour or so. That downtown area is going to be red hot, and it is such a beautiful area."
For Brand this is his second comedy club–he has one in New Jersey–located in the former Playhouse on the Green. The club will be a complete night. "The food and beverage has to be great, the comic has to be great, the wait staff has to be great," Brand said. "We build a whole experience, and we've been doing that in New Brunswick for a long time."
And next May, just a few blocks away, a warm-weather amphitheater is scheduled to open as part of a joint venture between mega concert promoter Live Nation and sports entertainment entrepreneur Howard Saffan who anticipates a ground breaking next month at the city-owned property that featured the Bridgeport Bluefish baseball team.
Check out the fun couple Vinnie and Vicki Brand in this Facebook live moment promoting comedy club opening.