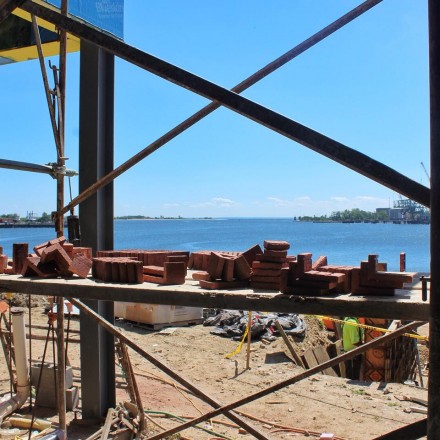 Developers of Steelpointe Harbor, transforming the face of the East Side and East End, not far from Downtown, promised a raw bar restaurant as part of the reclamation of the city's waterfront. According to a Boca Mediterranean Oyster Bar Facebook post, "Get ready for fresh, seasonal seafood and unparalleled water views, coming this Fall!" Slurping blue point oysters, harvested in Long Island Sound, is a natural fit for this latest construction stage led by Bridgeport Landing Development's 48,000-square-foot Dockmaster Building slated for completion in early 2019 that includes a 200-slip marina.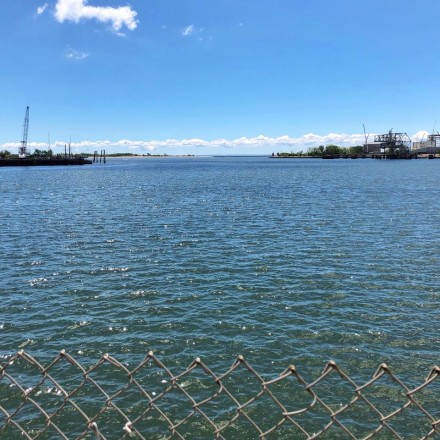 Boat shows and fishing tournaments will come alive along the waterfront, according to Robert Christoph Jr., a principal with Bridgeport Landing Development that will house its offices in the Dockmaster Building. This latest phase also includes a planned housing component bordered by Stratford Avenue, Pembroke and East Main Streets.
Progress also continues across the way, along Yellow Mill Channel, where two new travel lifts on the Bridgeport Shipyard site are capable of lifting most ships that ply Long Island Sound out of the water for storage, upgrades and inspections. The Bridgeport Shipyard houses and maintains both commercial and recreational vessels.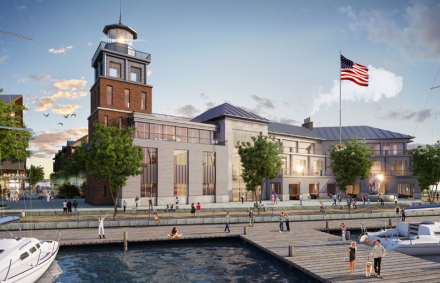 Redevelopment of the troubled neighborhoods was announced by then-Republican Mayor Lenny Paoletta in 1983. A long, hard slog followed that included eminent domain battles, land clearance, environmental remediation, state and federal infrastructure investment over six mayoral administrations. Promises were made about this and that going down like a bad oyster. Cynicism abounded. Will anything ever happen? In 2015, the last days of the mayoral administration of Bill Finch, Bass Pro Shops opened its first urban store as the anchor tenant of the project providing a breakthrough in the development's promise.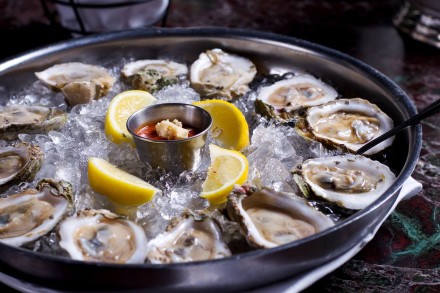 Construction is now going vertical with the Dockmaster Building clearly visible from I-95.
Property tax payments generated by the development for the current budget year represent roughly $1.5 million. Under the financing approved for the district several years ago, the city keeps the first $400,000 of real estate property taxes annually and all personal property taxes. The remaining tax receipts are given back to the district toward infrastructure costs. Personal property taxes combined from Bass Pro, Starbucks, T-Mobile and Chipotle's, represent roughly $65,000 for this budget year.
More than $50 million combined has been invested by federal, state, local and private dollars for infrastructure improvements including street reconstruction, utilities, separate sanitary and storm sewers, environmental and construction of the bulkhead and harbor walk. Over half that amount is private dollars invested by Bridgeport Landing Development.