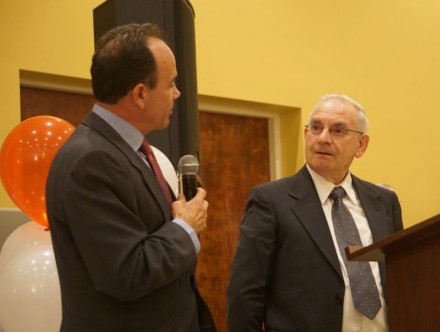 On the one-year anniversary of his comeback win Thursday night about 250 pols, friends and supporters filled Testo's Restaurant ballroom for a Democratic Town Committee fundraiser honoring Joe Ganim's return to office. State elected dignitaries included Lieutenant Governor Nancy Wyman and Attorney General George Jepsen. The suggested contribution was $250 minimum. Prior to the event, Ganim had some trepidation about the turnout considering a scratchy first year led by budget woes and skirmishes from pols whose peeps did not end up on the public payroll.

"I'm afraid we're not going to fill the room," Ganim confided to Democratic Town Chair Mario Testa who proved once again his fundraising resiliency that included a political support team.
Some pols in the room did not support Ganim's comeback such as State Senator Ed Gomes who backed Mary-Jane Foster for mayor. But for Gomes pragmatism prevails.
"I've never really had a personal beef with Joe," Gomes said. "I represent the people. He does something right for the people, I support him. He doesn't, I'll deal with that, too."
More on this from CT Post reporter Brian Lockhart here.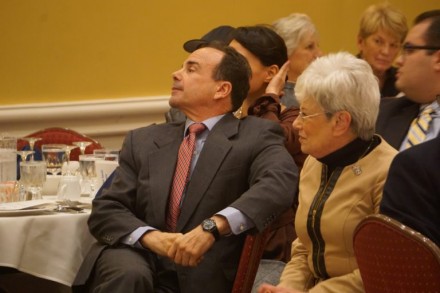 CT Mirror reporter Mark Pazniokas shares his take:
"I'll be honest with you," said Testa, the host as the city's Democratic chairman and owner of Testo's Restaurant, the restaurant and catering hall where waiters were about to serve a family-style meal of pasta and salad. "There was no arm-twisting.
Full story here.