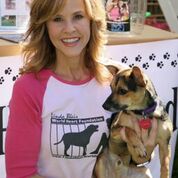 My new book Connecticut Characters, Personalities Spicing Up The Nutmeg State opens with an exclusive interview with actress Linda Blair when I was a munchkin reporter in 1978. What follows is the book's first chapter, the story behind landing the story. To order the book see here. Mark your calendars for a book party at the Barnum Museum, May 11, 5:30 to 7.

In 1978, 18-year-old actress Linda Blair was a big deal following her portrayal of Regan, the girl possessed by spirits in the feature film The Exorcist. I was essentially a 19-year-old obituary writer for the Telegram, the Bridgeport-based morning paper serving southwestern Connecticut.
Blair had gotten jammed up in a drug case and wasn't saying anything publicly about it. One night while at the newspaper, a friend phone-tipped me she was hanging out at a bar in Westport dating a guy in a band called Bitter Fingers. I mentioned this to some of the scribes and they said, good luck with that.
Jack Sopko, an editor who worked the evening desk, said, "Hey kid, if you think you can get the interview, go for it."
A night away from obits. Yum. Well, not exactly. It was a Thursday, I reported to work at 6, spent a few hours there, and headed over to the Fore 'n' Aft on the Post Road. It was about 9pm and sure enough there was the band rocking out and centered in a crowd of friends was Linda Blair sipping a beer. Legal drinking age in the state of Connecticut then was 18.
I did not think it prudent to approach her among friends with the ear-splitting music. So I did the only sensible thing under the circumstances. I plopped myself next to the women's bathroom and waited: 9:30 turned to 10 and 10 turned to about 11 and now I'm thinking Blair has the largest bladder on the planet.
But then, she came toward. Do I stop her now? No, that would be rude and easy for her to blow me off. I let her do her business and introduced myself when she exited. Basically I said hey Linda; I'm Lennie Grimaldi a reporter for the Telegram. I know you haven't commented on your situation but you're young and I'm young and I'll write a fair story to set the record straight.
"Okay," she said, "follow me." Into the restaurant kitchen we went and we talked until after midnight. Holy crap, among all the excitement I didn't take out my notepad. I just listened. No written notes but I had a good sense for recall. I hustled back to my car and jotted down the quotes I recalled.
On Friday I reported to the newsroom with the news I had snagged the interview. I really hadn't a clue about stringing together a straight news article. I had lots of help. Here's how the lead story appeared on Saturday morning January 7, 1978, a screaming headline: Linda Blair Says She's Victim of Fame.
And oh by the way, I was preening mighty fine having my name on that story. When I showed up to the newsroom on Saturday to work on the Sunday morning edition, an editor cracked, "Good job, now go back to writing obits!"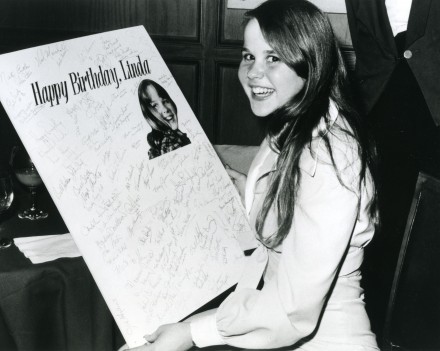 January 7, 1978, The Telegram
Actress Linda Blair denied in an exclusive interview with the Telegram her involvement in a Florida drug ring that led to her arrest on narcotics charges last month.
Miss Blair, who will be 19 in February, said the situation has been blown out of proportion by the news media and that she is really the innocent victim of her own fame.
"I'm a person who is known throughout the world so they would love to get someone like me on a drug rap. It makes for good ink," Miss Blair said. "The fact is I didn't do anything wrong. I had nothing to do with this drug bit. The Academy award nominee for her role in the movie "The Exorcist," decided to break the silence she has maintained since her arrest and "set the record straight." Wearing corduroy pants, brown boots and a jacket, the young actress appeared relaxed and in good spirits during the interview Thursday night in the Fore 'n' Aft restaurant in Westport.
"I can't stand drugs," Miss Blair continued. "Some people may not understand, but I really don't like them. When any of my friends get involved with drugs I get upset."
On Dec. 20, Miss Blair was arrested on a Connecticut warrant and charged with being a fugitive from justice. She was also was arrested on a Jacksonville, Florida warrant charging conspiracy to buy and sell narcotics for a nationwide cocaine ring.
Police in Wilton, where she has a house, charged her with possession of a narcotic substance after a "white substance" was found in her purse.
Police identified the material as an amphetamine. Miss Blair pleaded innocent to the drug charges and was released on $2,500 bond. Judge Aaron Ment continued her case until Jan. 18 in Stamford Common Pleas court. The information that linked Miss Blair to the multi-million dollar drug ring was obtained through the use of court-sanctioned wiretaps by Undersheriff John Nelson of the Duval County Sheriff's office in Jacksonville.
Explaining her presence in Florida, the actress said she went there in October for the funeral of members of the Lynyrd Skynyrd rock group who were killed in a plane crash. She said that while in Florida she heard that a special breed of dog she wanted to buy would be at a friend's house. The house had been under surveillance because of alleged drug-related activities taking place there.
"That is when all this jive started. They (the police) saw me at the house and took for granted that I was involved."
Miss Blair, a Westport native, attended local schools and was in the ninth grade when she was catapulted to stardom as the little girl possessed by the devil in "The Exorcist."
She keeps horses and has won numerous blue ribbons in area horse shows. In 1976, one of her made-for-television movies, "Sara T.: Portrait of a Teenage Alcoholic" won praise from Alcoholics Anonymous. She said that the movie helped bring attention to teenage drinking problems and that as a result many young people sought help from AA.
"I wanted to help people in that movie and I was successful," she said. Miss Blair said however, "I never saw any stories in the papers about the contributions I have made. Why is it when people like me are accused of something it gets blown out of proportion? The newspapers did a terrible job of telling the truth and printed only what they wanted."
As for her future, Miss Blair said she was in the process of working in an NBC television movie, which will be aired next month, after "a few details" are worked out. Commenting on her problems with the law and what may be in store for her, Miss Blair said: "I am confident that the truth will prevail in the end."
[Author's note: Miss Blair pleaded guilty to a lesser possession charge and received three years probation.]