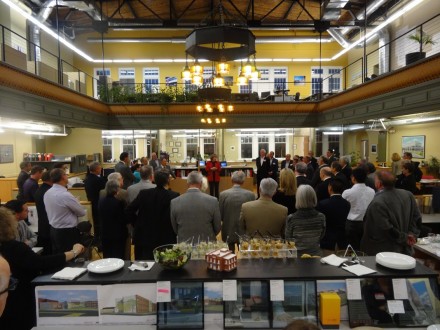 Fundraising has intensified with less than three weeks to the general election for mayor. Thursday night Antinozzi Associates, a Downtown architectural firm, hosted a fundraiser for Mary-Jane Foster as she seeks momentum to become "the honest choice for change" over Democratic nominee Joe Ganim.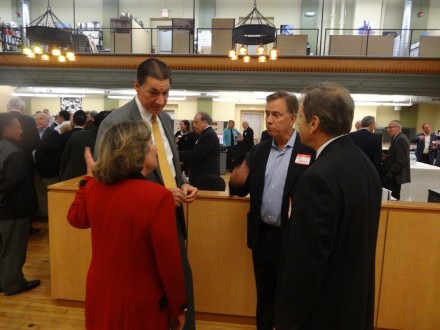 Antinozzi's design work is featured on a number of city projects. Mayor Bill Finch who attended the fundraiser lost the Democratic primary to Joe Ganim. He has thrown his fundraising prowess behind Foster who's trying to galvanize the anti-Ganim vote among Democrats, unaffiliated and like-minded Republicans.
One of Foster's contributors Thursday night Ned Lamont knows something about taking on the political establishment. He came out of nowhere in 2006 to defeat Joe Lieberman in a Democratic primary for U.S. Senate. Lieberman, running as an independent, won the general election as the de facto Republican candidate.
Foster hopes to win the mayoralty as a petitioning candidate in the general election.