The next time you run into Police Chief AJ Perez ask him to buy you a cocktail or a Coca Cola. Heck, ask him to buy you a house. Hurry up because the chief is earmarking the dough for college tuition.
For Perez, decades on the job accumulated $171,830 for time owed such as unused vacation, holidays, sick days and personal time. After taxes the amount is $122,017.
This payout is part of the chief's recently executed five-year contract. It's compensation owed him based on his time served as a union employee. As chief he's a contract employee no longer in the union.
From Brian Lockhart, CT Post:
Perez, who has two children, said that years ago he decided to start planning to pay for their college education by banking his time off.

"(It is) something the city offered and I took advantage," Perez said Friday. "I saved."

The initial $171,830 payout was broken down by the mayor's office as follows: $74,056 for unused holidays; $71,511 for unused compensatory time instead of overtime pay; $18,880 unused sick days; $6,712 for unused vacation time; and $671 worth of unused personal days.
Full story here.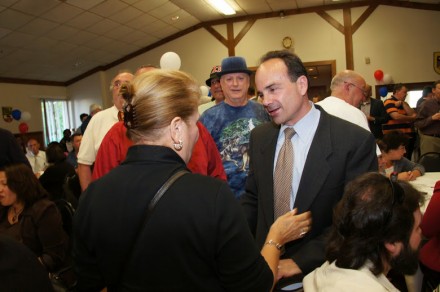 If you're wondering how this stacks up against other officers who cashed the owed time, Perez pales in comparison to Deputy Chief Jimmy Honis, a tireless worker, who retired in 2017 after 47 years of service. Sick was not in Honis' vocabulary, although he made a lot of bad guys ill.